Happy Tuesday guys! Recipe of the day is Leftover Lentil Wraps – simple and healthy wraps with peas, corn, tuna and red onion, there's no way not to love these delicious and simple wraps!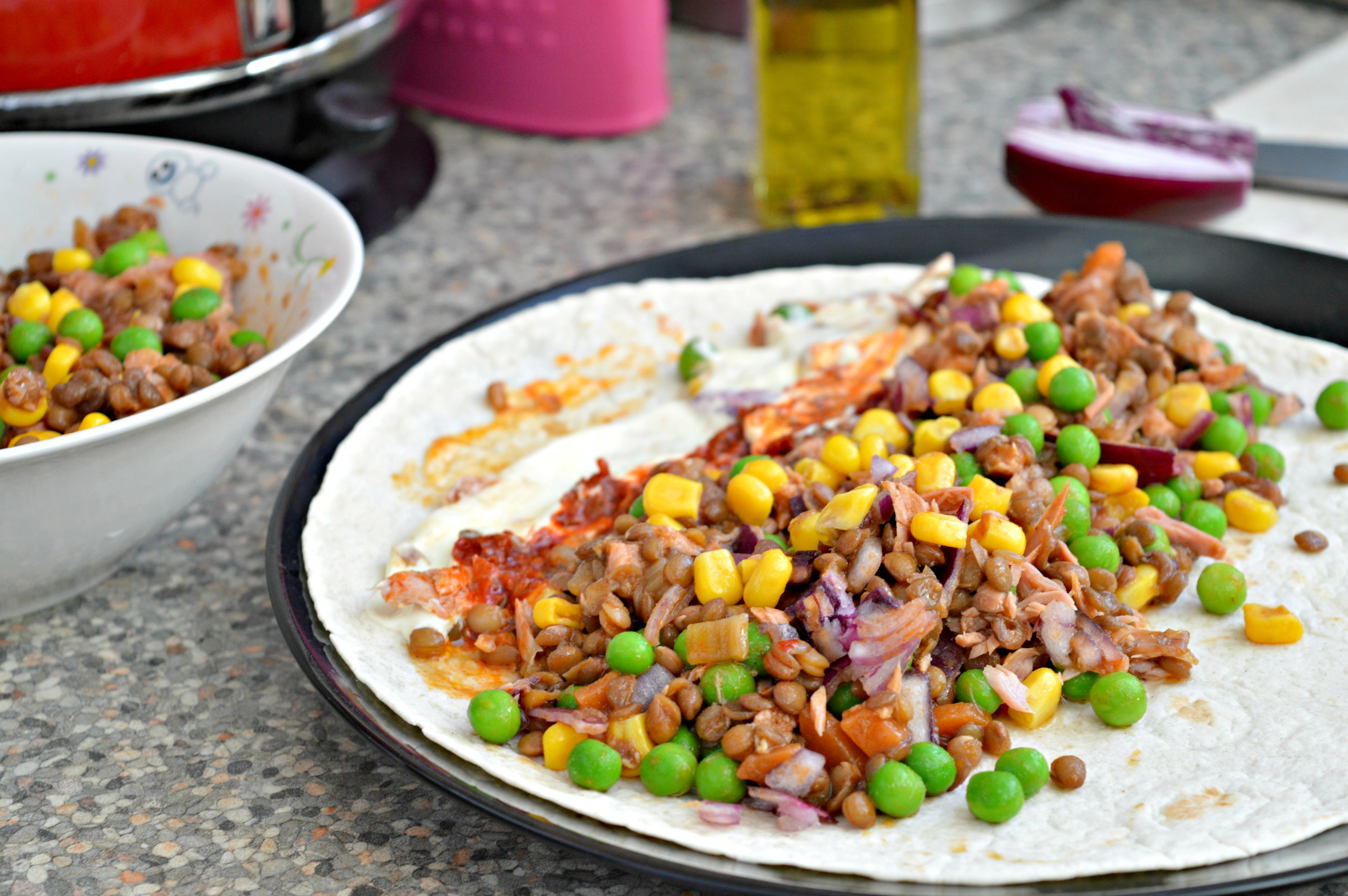 Apart from the lentils, there's some peas, corn and tuna. Also, I've added some smoky harissa on mine but left the kids' ones. And as the title says these wraps are actually made from leftovers, lentil soup leftovers in particular. What a great way to use up this soup! 🙂 To be honest, I haven't tried wraps with lentils so far but they're simply delicious. Kids really enjoyed them too, well more in a bowl, than in a wrap but that has to do with their age and ability to actually eat a wrap. 🙂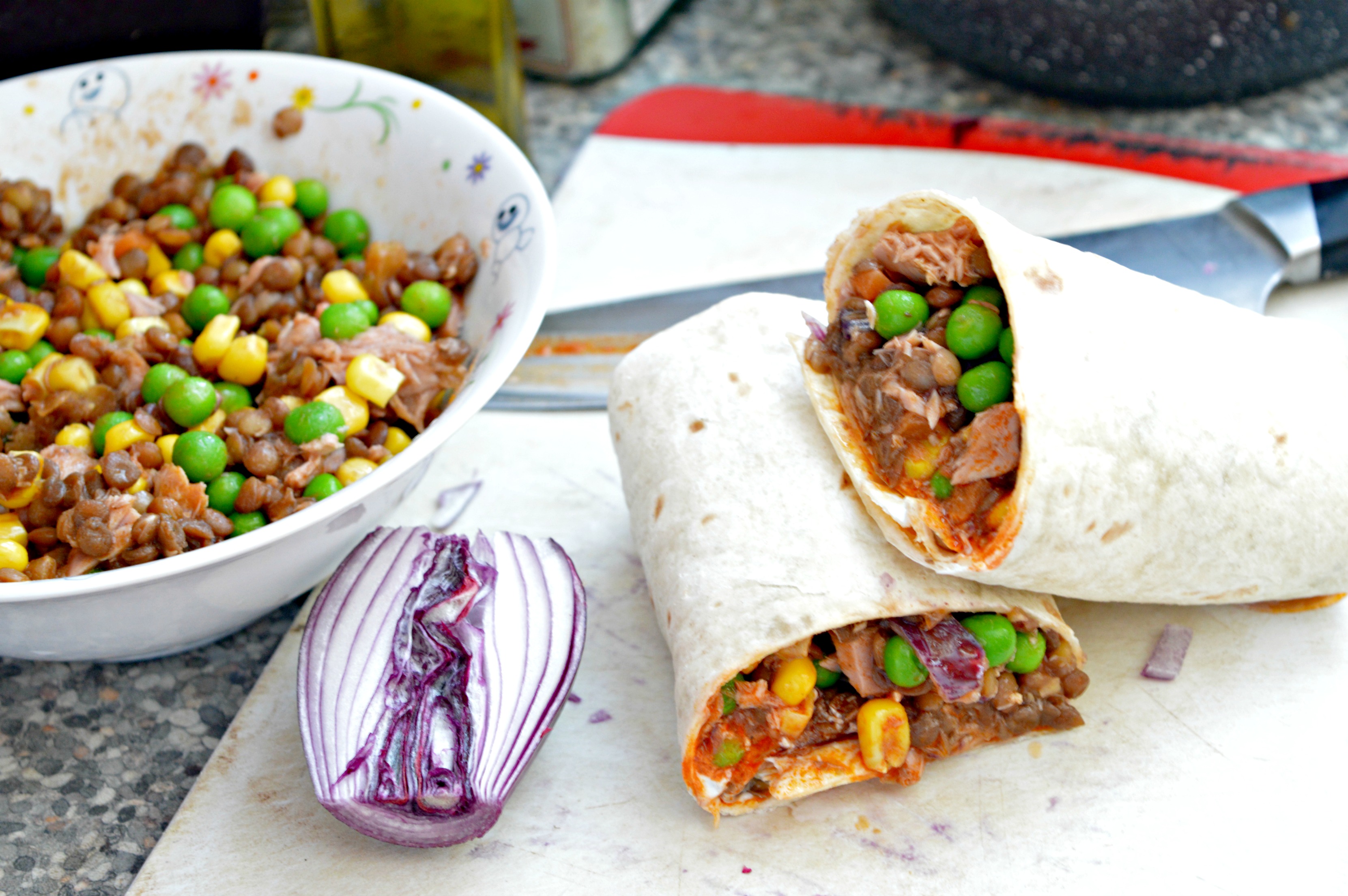 When I say I used up a lentil soup I mean I drained carefully the lentils and other veggies that were in the soup. It's really important to drain them well, otherwise the wraps will get soggy and not so yummy. 🙂 I usually add some carrots and celery to the lentil soup so that was a bonus.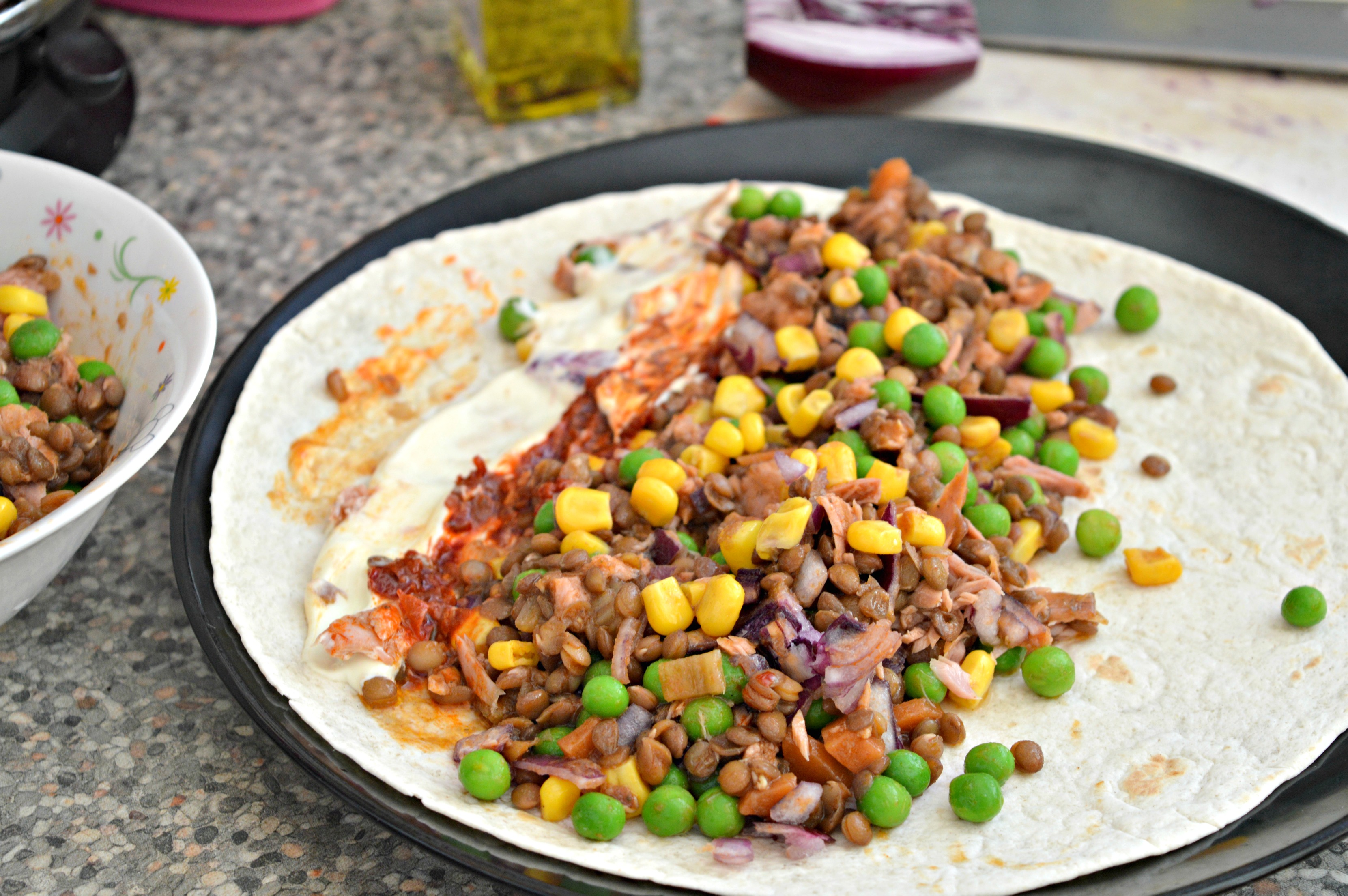 The whole mixture is quite tasty and can easily go for a healthy tuna salad as well. For that purpose, I added some chopped red onion. Tuna and red onion taste amazing, don't you think? :-)The mixture is perfect to store it in the fridge for a few days. No matter how you decide to have it – lentil wrap or just a bowl, it is super tasty and nutritious and not to mention how simple to make. 🙂 So next time when you make a lentil soup, save some and try these beauties. 🙂
Here's how to make the Leftover Lentil Wraps
Ingredients
200g brown lentils, cooked (I used up my lentil soup leftovers)
100g peas, tinned
100g sweetcorn, tinned
150g tuna, tinned
1/2 red onion, chopped
2-3 flour tortilla wraps
smoky harissa for serving, if wished
Instructions
In a bowl, combine all the ingredients and mix well. If necessary add more seasoning.
Arrange on the flour tortillas and wrap them up.
https://mummysfastandeasy.com/2017/06/06/lentil-wraps/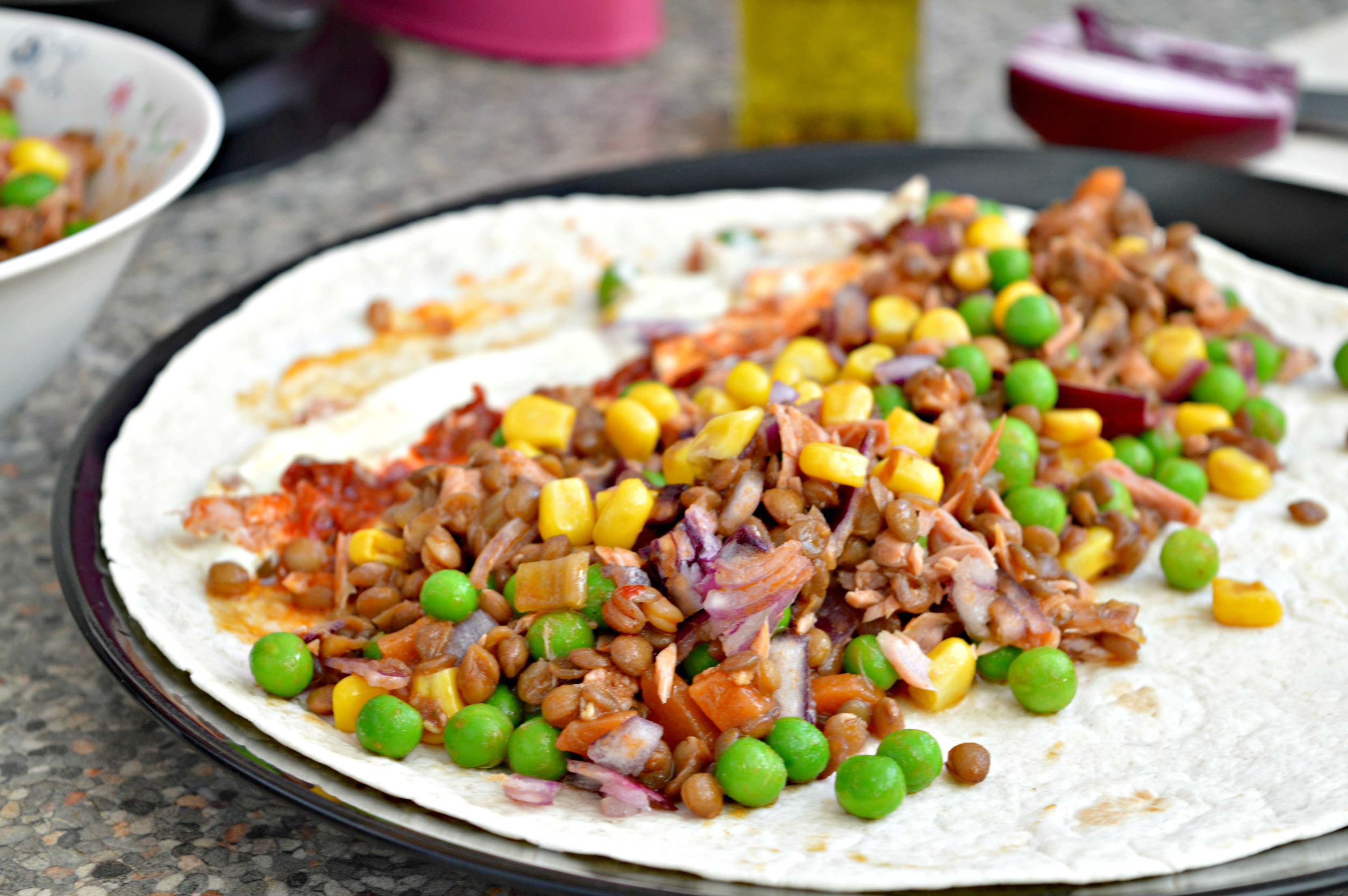 I hope you enjoy this recipe. Some more quick, easy and tasty recipes are coming very soon. xx