Happy Thursday all ! Today's recipe is Gingerbread Cheesecake with Chocolate Swirls. It's rich, creamy and super indulgent – exactly what we need for the festive season or what we wish for. 🙂 And it's so aromatic, with a mixture of ginger, cinnamon, nutmeg and cloves. For me, this is the smell  of Christmas. 🙂 I absolutely love these spices, and it seems I use them quite often over the festive period. And of course, you could not not make some gingerbread men cookies. We still haven't done these, but it's on my to cook list. On the other side, my little helper helped me to make indulgent chocolate and pistachio cups and Christmas cupcakes. I'm not sure whether she enjoyed more the cooking and decorating process or the testing. 🙂 Either way, it's always fun to cook with your little one, isn't it. 🙂 Stay tuned for more Festive recipes coming your way very soon. 🙂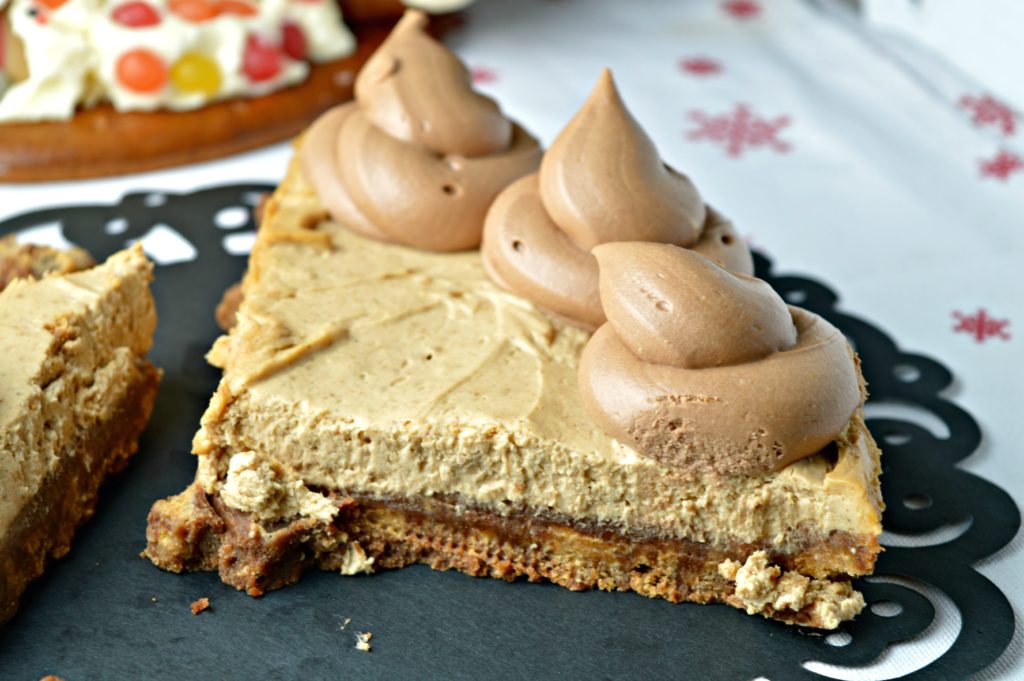 Oh, and I forgot to mention, this is a no bake cheesecake (as most of my cheesecake recipes) so it's really simple to make, it only requires refrigerating for a few hours. I don't think I've actually done many cheesecake recipes that require baking. There are probably not any on my blog, now that I think about it. Do you bake your cheesecakes? 🙂 I love all these no baking recipes, they're just make everything quicker and easier so wherever possible, I 'cheat' a bit. 🙂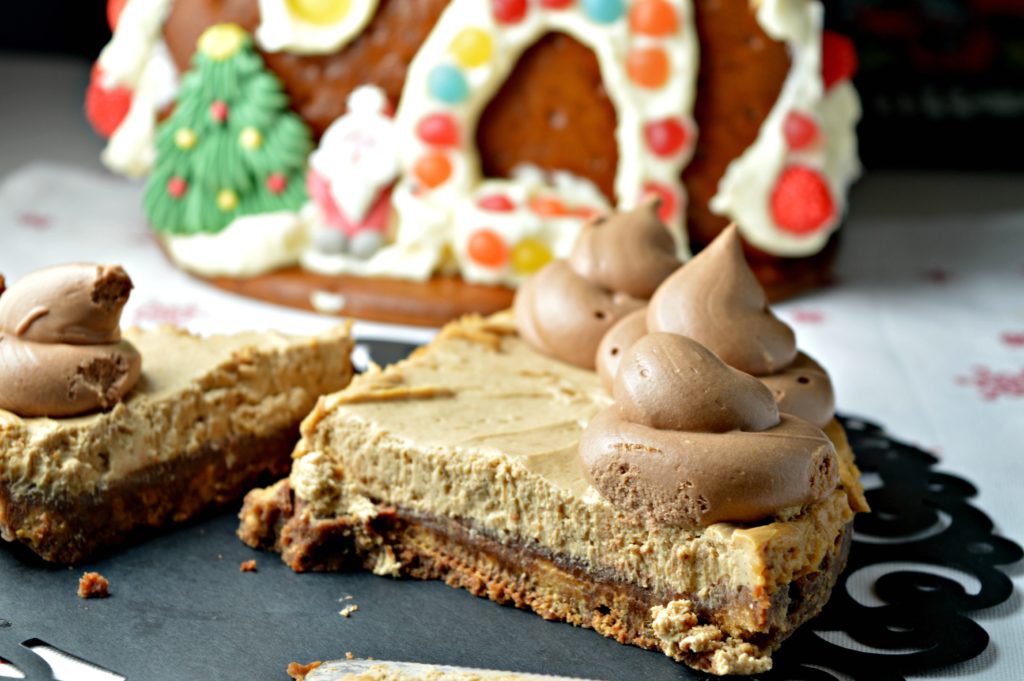 I was thinking to add some salted caramel on top but at the last minute changed it to milk chocolate swirls. Both versions are delicious, I guess I was feeling more chocolatey that day. 🙂 Let me tell you about these chocolate swirls – they are so soft and creamy and taste like pure heaven. I used lots of double cream and chocolate to make them, and I made the quite big as you can see, but this made this Gingerbread Cheesecake divine.
I should warn you, this is definitely not light and guilt free, but it's not Christmas everyday. And a small piece of this amazing Gingerbread Cheesecake won't do any harm, or may be two small pieces. 🙂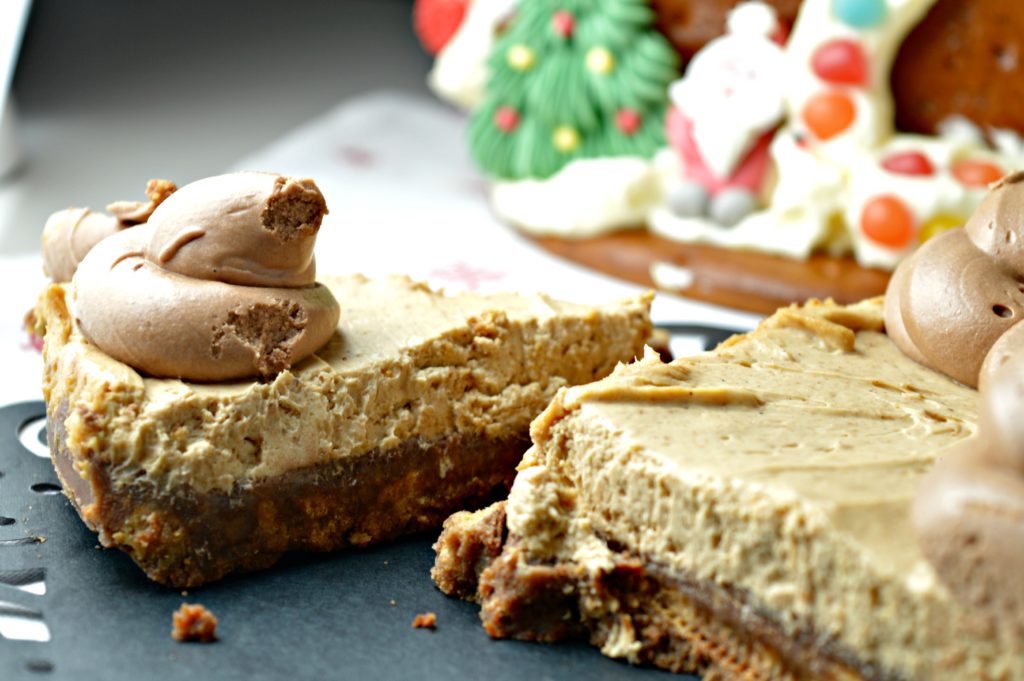 Here's what you need for this No Bake Festive Cheesecake.
Gingerbread Cheesecake
Prep time:
Total time:
Ingredients
300g ginger biscuits, crushed
300g cream cheese
2 cups double cream
150g butter, melted
200g milk chocolate
1tsp cinnamon
2tsp ginger
1tsp cloves
1tsp nutmeg
Instructions
Combine the ginger biscuits with melted butter and layer them in a baking tray.
In a bowl, combine the cream cheese, half of the double cream and spices. Mix well.
Pour the cream cheese mixture on top of the biscuit layer.
To make the chocolate swirls – beat the cream until thick, melt the chocolate and add to the cream. Mix well.
Use a piping bag to make the swirls.
Tip: If you wish, you can use some gingerbread men cookies or sugar canes to decorate the cheesecake, or any other edible Christmas decoration. I've used all of mine so I didn't have any on that  day but it'll look lovely, I'm sure.