Happy Tuesday guys! Today's recipe is Brisket & Eggs Breakfast Sandwich – so simple put together and perfect for your brunch!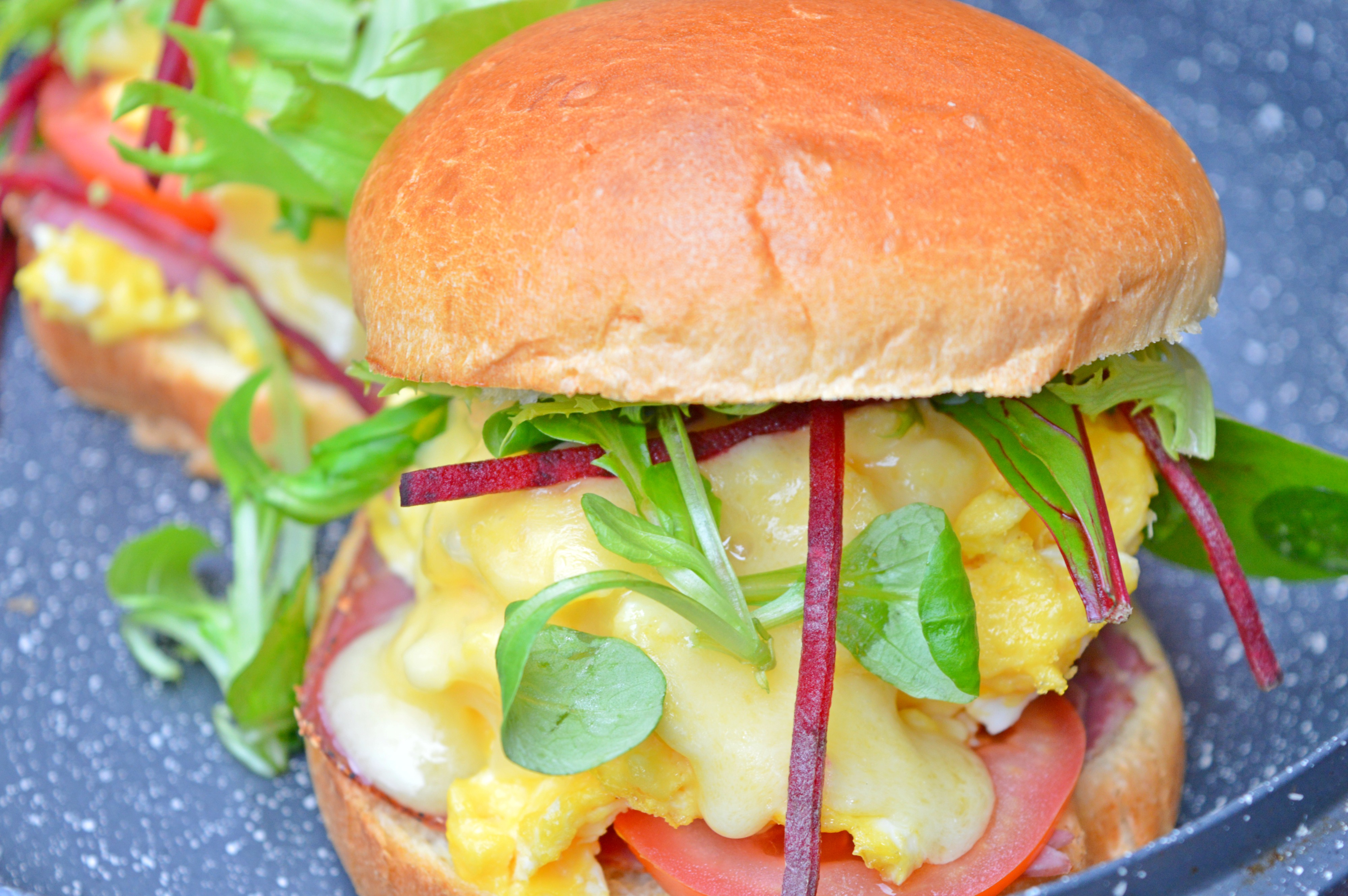 Have you guys started planning Christmas yet? I've always liked to plan in advance, but now, especially with the kids, I start organising stuff quite early. I'm quite an organiser, let me tell you. 😄I have almost completed my Christmas gift list which is amazing (I usually waited a week before Christmas) so I can focus on other important stuff, or let's admit it, the most important – Food 🍽 What's Christmas without some indulgent food. It's all about get together and share some amazing food, isn't it. 🙂 I have planned so many recipes that I'm sure I'm not gonna be able to make all of them.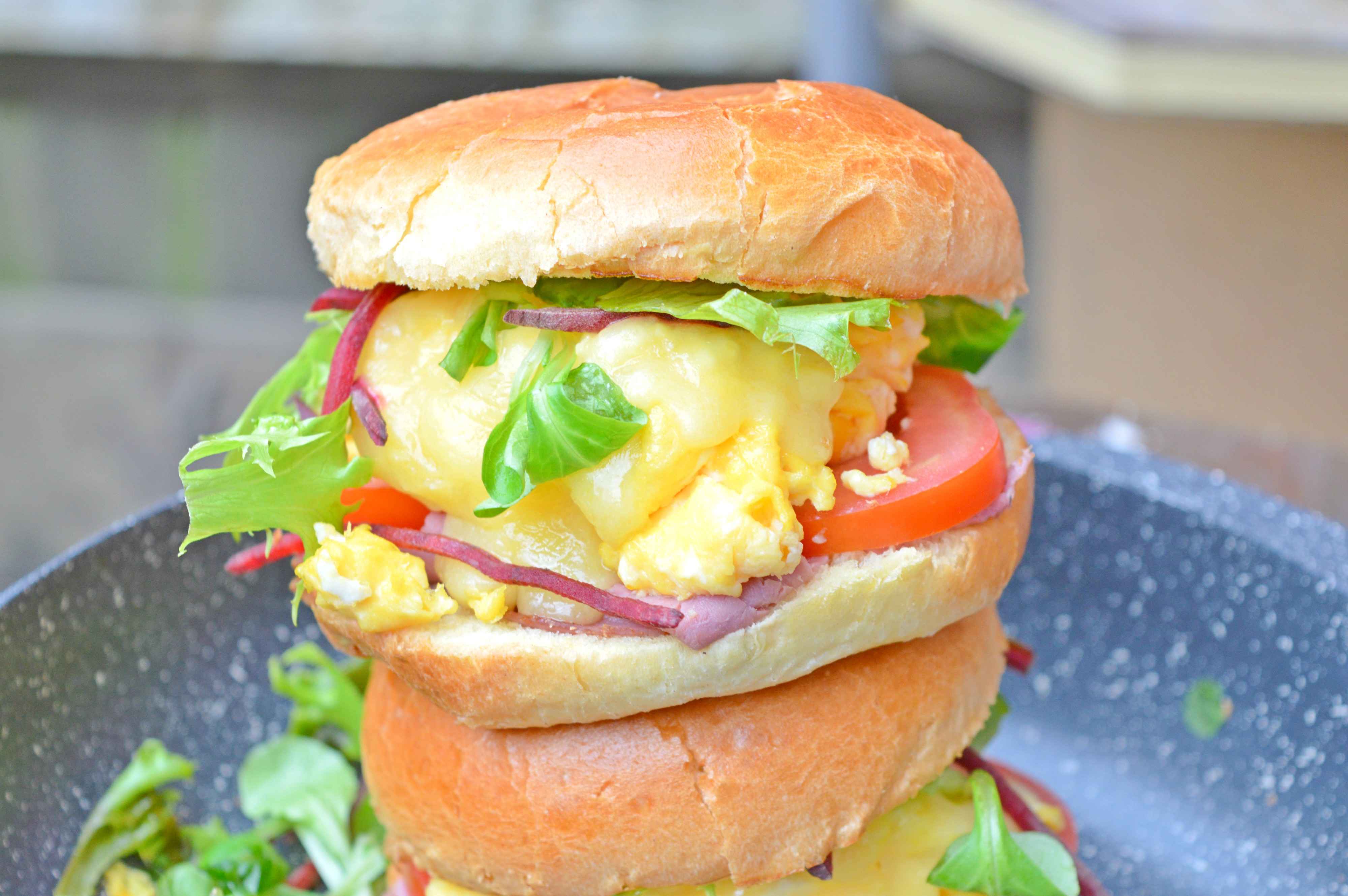 OK, back to the recipe now..I added some fresh salad, tomato, mayo and of course, cheese. 🙂 This simple sandwich turned into perfection. I easily had a coupe of these, they're actually smaller than they look. 😀 Also, I added lots of hot sauce. Seriously, it was one of the best brunches ever. 🙂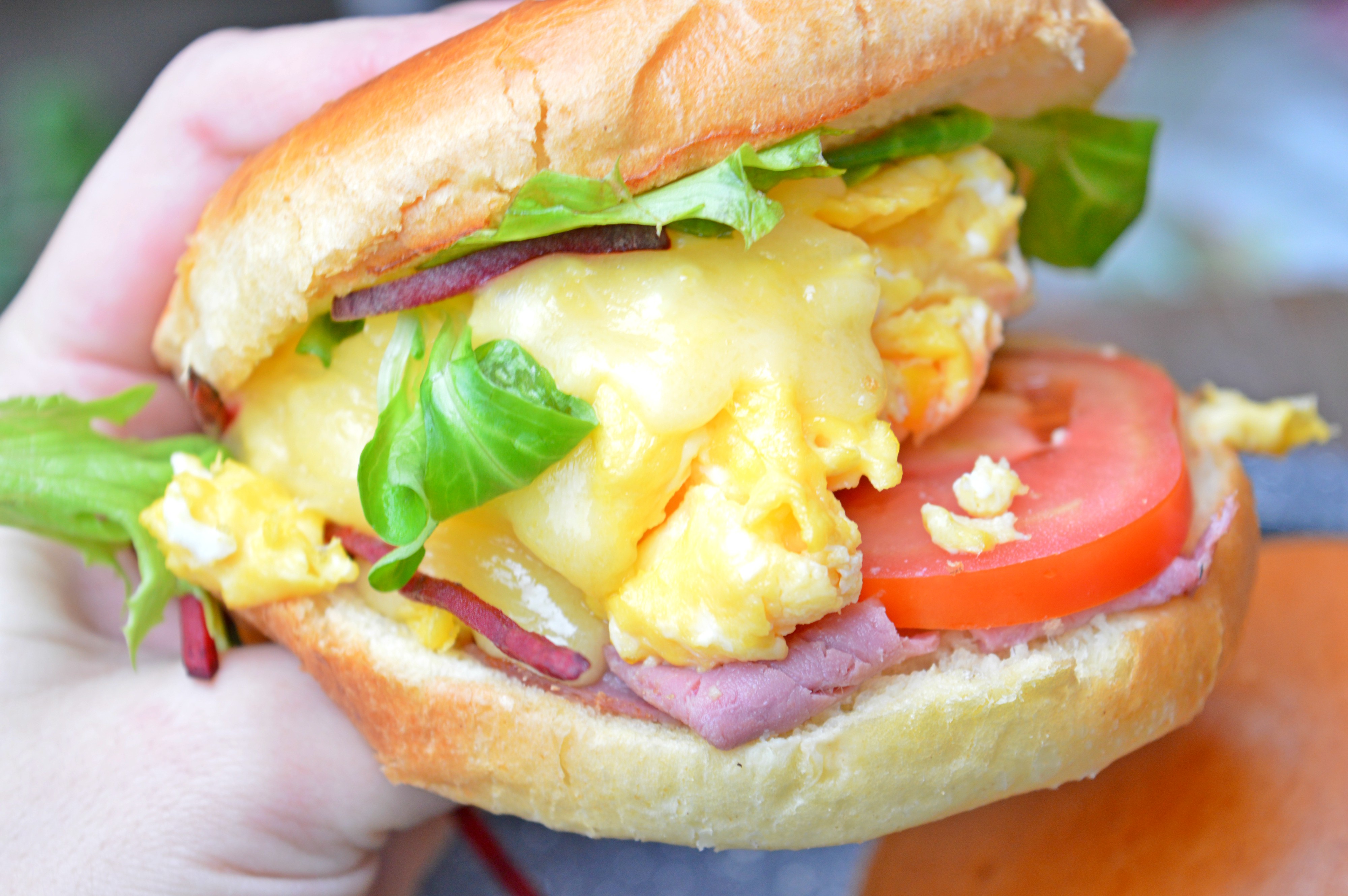 I love the fact that this is so quick and simple to make, the only cooking is actually scrambling the eggs but it takes a few minutes too. So, the Brisket & Eggs Sandwich is perfect for a lazy morning/brunch and not only. I honestly can have it for lunch & dinner too. Why not? 🙂
The combination of sweet Brioche bun, mild cheese & salty brisket works so well. Just add some crunchy salad and enjoy! I didn't make any sides for these sandwiches but chips will be great, or even sweet potatoes.
Here's what you need for the Brisket & Eggs Sandwich
Brisket & Eggs Breakfast Sandwich
Ingredients
8 slices of beef brisket
1 tomato, sliced
5 eggs, scrambled
8 slices of Mild cheddar
4 Brioche buns
4tbsp mayo
a handful of fresh mixed leaf salad
Instructions
To build the sandwiches, add two slices of the brisket and then some of the eggs. Place two slices of the cheese on top. Melt in the oven for a couple of minutes. Top up the sandwich with some fresh mixed leaf salad. Add a spoon of mayo on the top brioche bun and close the sandwich. Repeat with the reset of the buns.
Enjoy!
https://mummysfastandeasy.com/2017/11/14/brisket-eggs-breakfast-sandwich/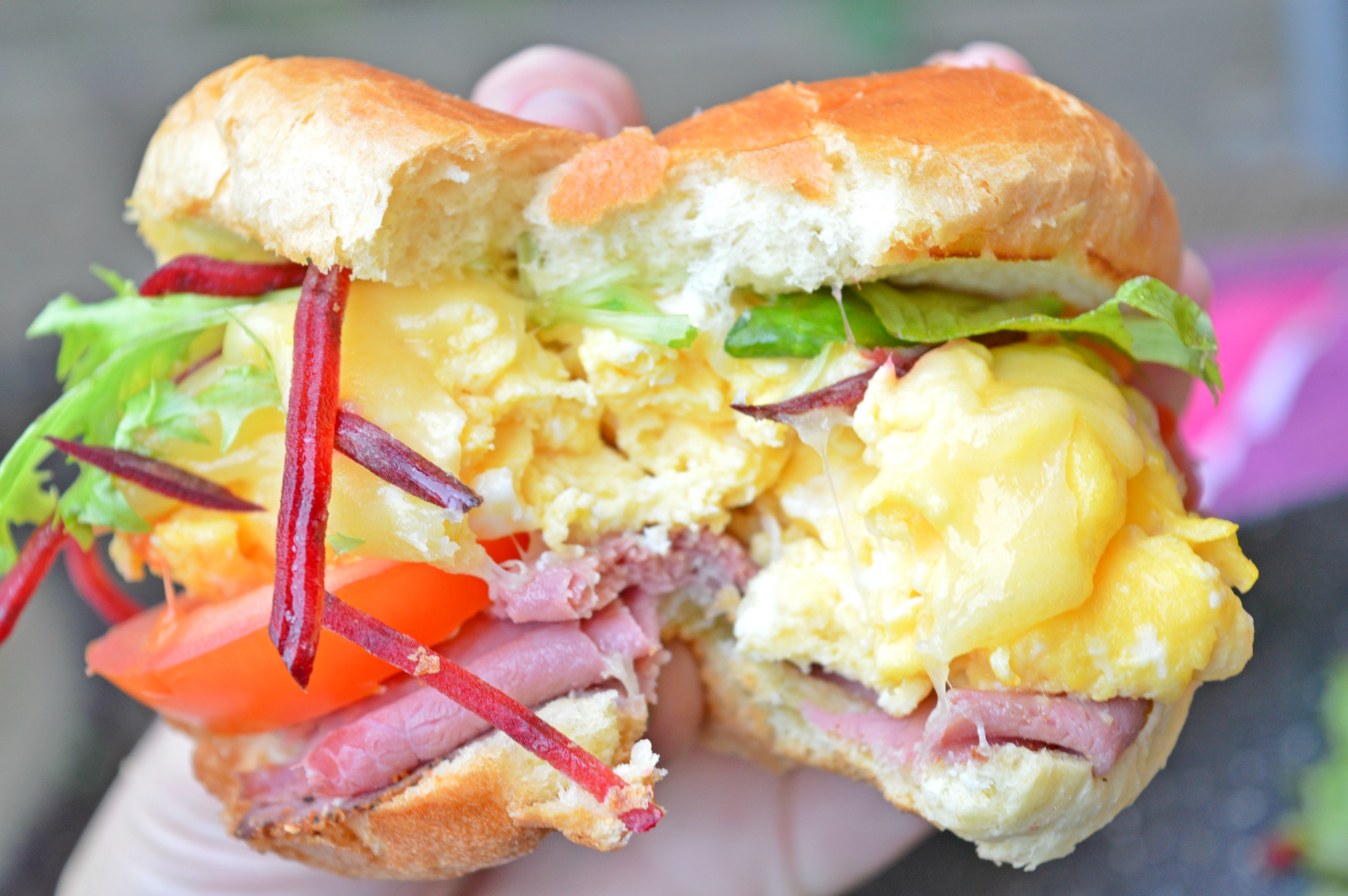 I hope you guys like this simple but absolutely tasty recipe as much as we did. Stay tuned for more delicious recipes coming very soon. xx