Happy Sunday all! Recipe of the day is Leftover Rice Bites with Vegetables, Chicken & Cheese! What an amazing way to use up your leftover rice!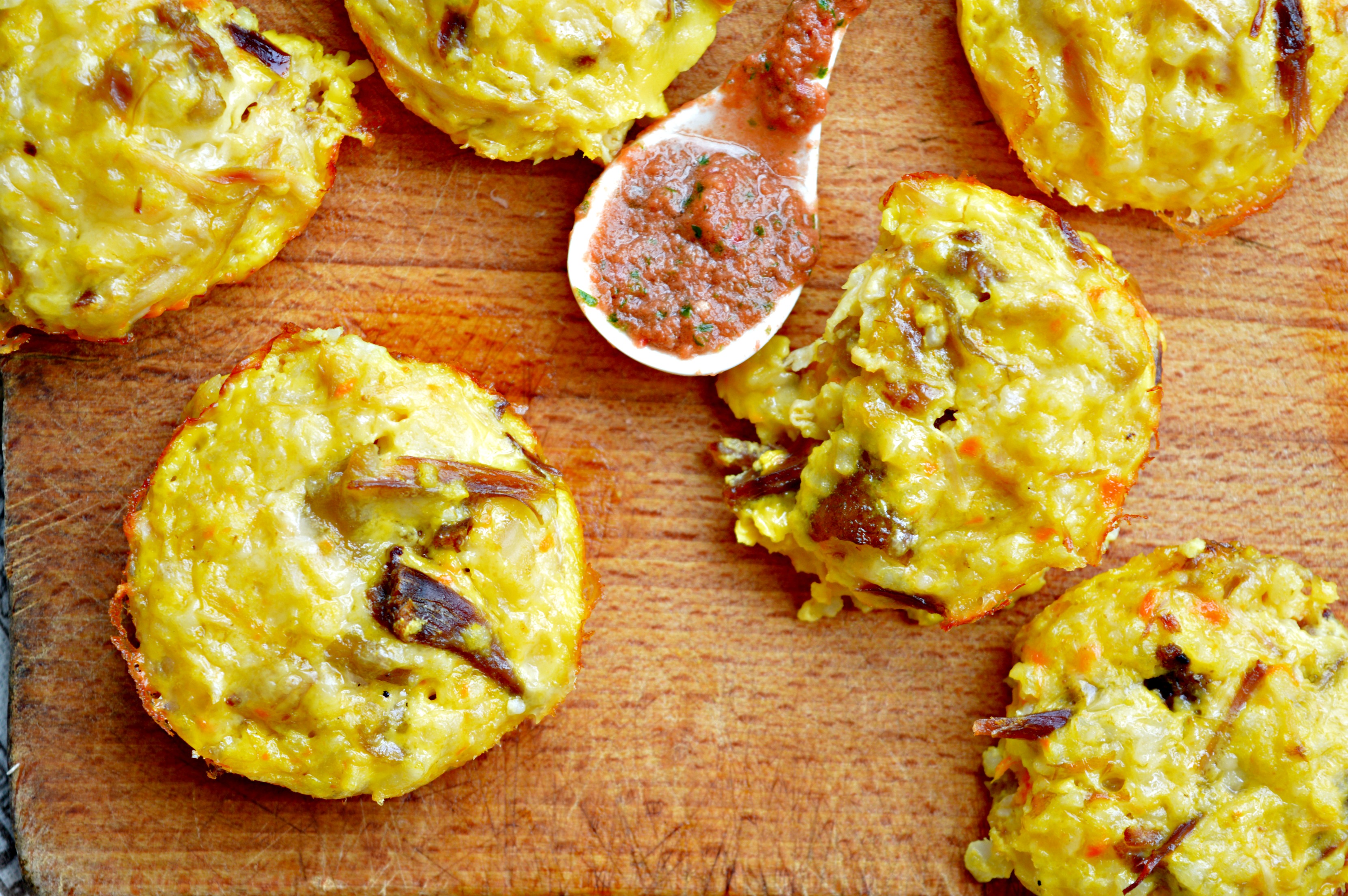 As  the title suggests these cute bites were made of some leftover rice and chicken. I only added some cheese and egg to hold them together. I cooked them in a muffin tray for about 20 minutes and they were all gone in 10. It's funny how my kids refused to eat the rice left in the fridge but then they really enjoyed these bites. Bottom line is you need to be creative to feed your kids. 🙂 Just joking! I don't think I'm very creative. Anyway, this was a simple and delicious way to use up my leftover rice. You can make it from scratch too – all you need is some cooked rice with vegetables (I used carrots and peppers, thinly chopped), cheese and an egg.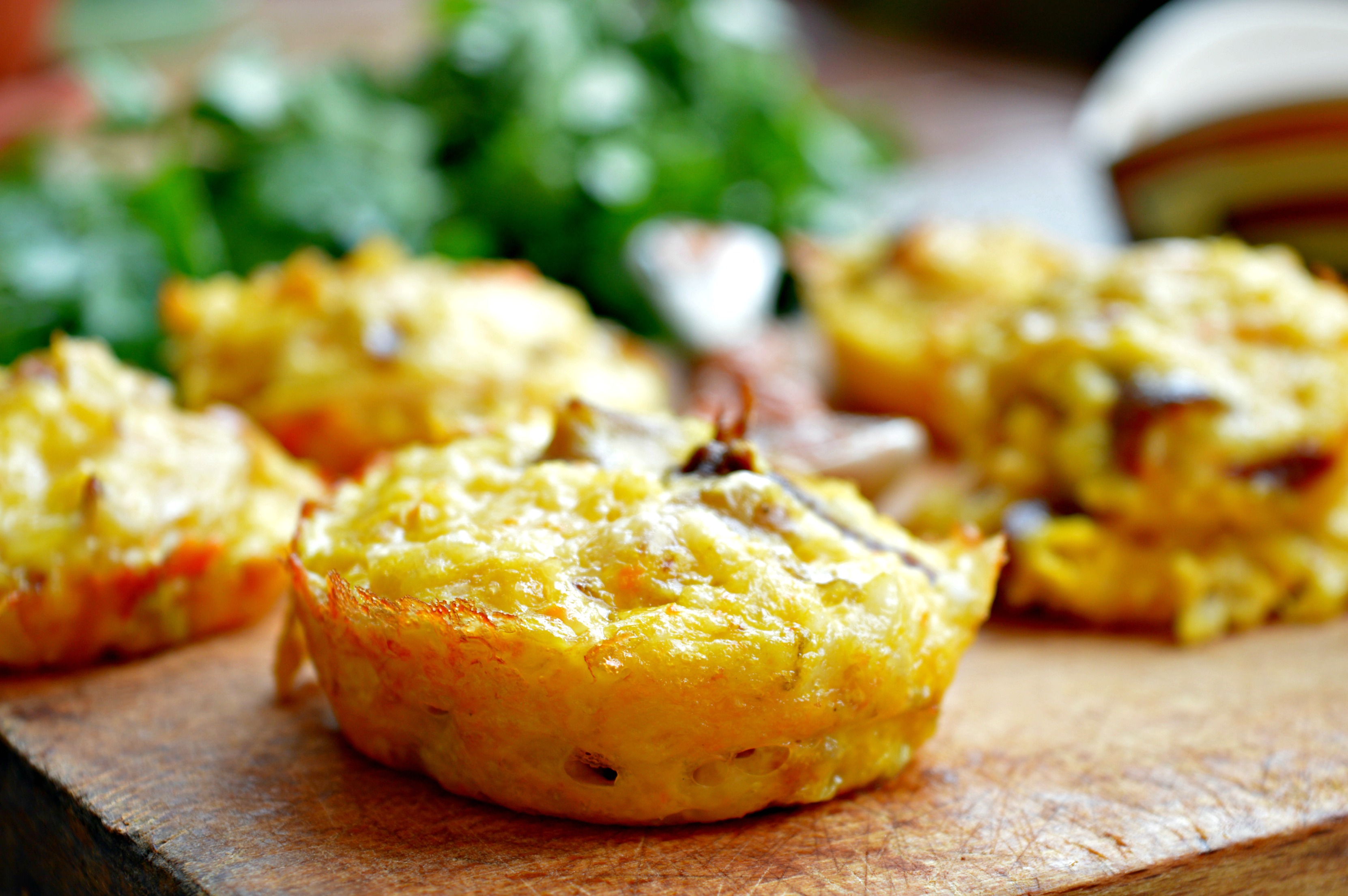 By the way, what's your favourite Summer food/what is the recipe you love making during the hot and sunny days? I love making lots of fresh salads, but I'm trying to add something new every time, otherwise I'll get bored, no matter how tasty the veggies are. Like, for example, last night I had a Caprese salad, but I use homemade zucchini pesto, which is also raw vegan and it tasted simply delicious. Comment below if you're a salad person like me or prefer something else! 🙂
Here's how to make the Leftover Rice Bites
Ingredients
200g rice, cooke
1 samll carrot, chopped
1/2 pepper, chopped
100g mild Cheddar, grated
100g chicken, cooked and shredded
1 egg
50g butter
salt and pepper to taste
Instructions
Preheat the oven to 200 °C.
In a bowl, mix all the ingredients together and place in a greased muffin tray.
Cook in the oven for about 20 minutes or until ready.
Serve with some fresh tomato salsa or hot sauce, if wished.
https://mummysfastandeasy.com/2017/07/31/leftover-rice-bites/
These rice bites are very handy on the go. You can also store them in the fridge for a few days and use them as a snack. They make delicious starter too. Whatever way you choose to serve them, they won't disappoint, I promise. 🙂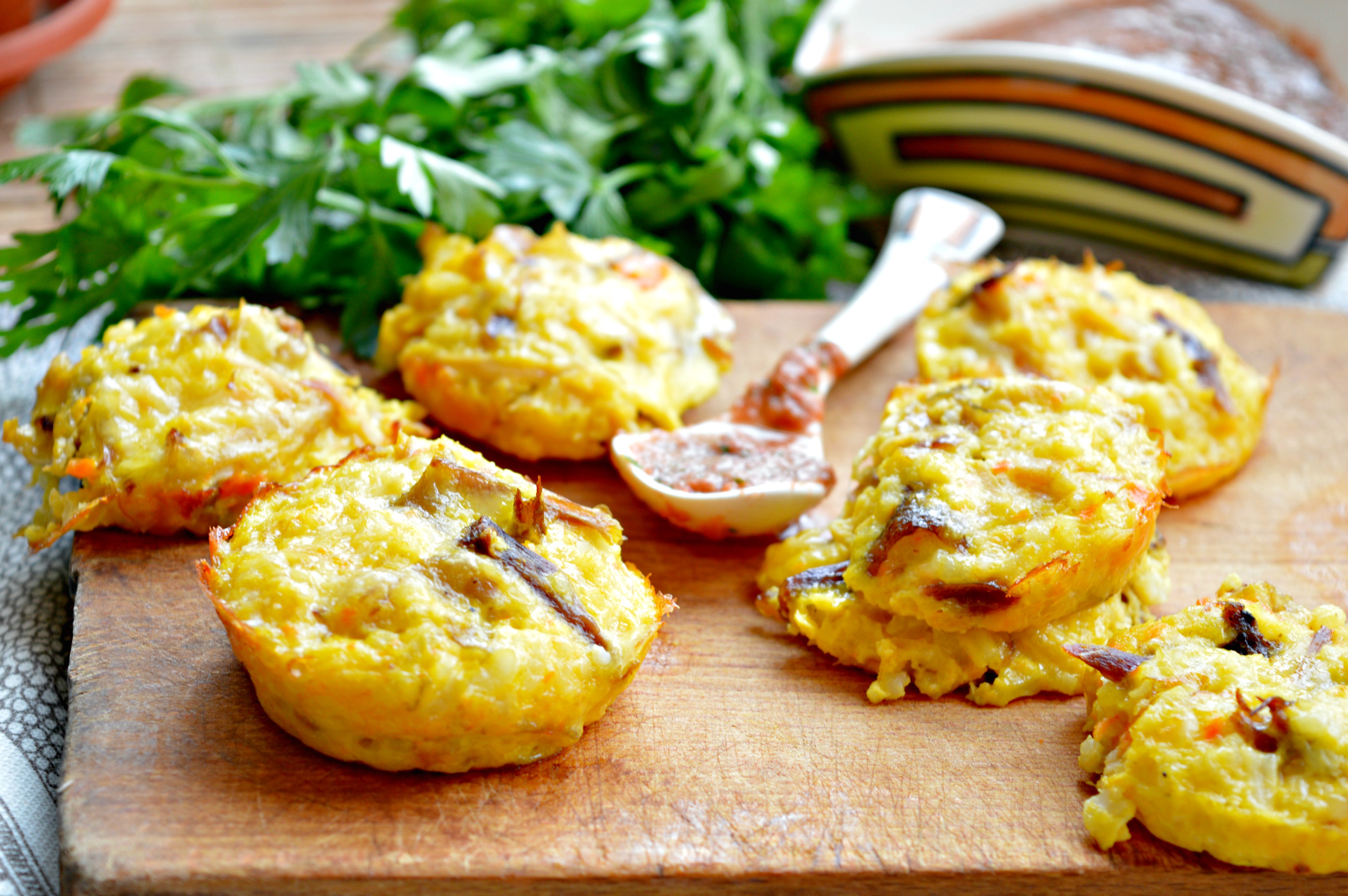 I hope you guys like this recipes. Stay tuned for more quick, easy and tasty recipes coming very soon. Stay cool and enjoy your Summer. xx