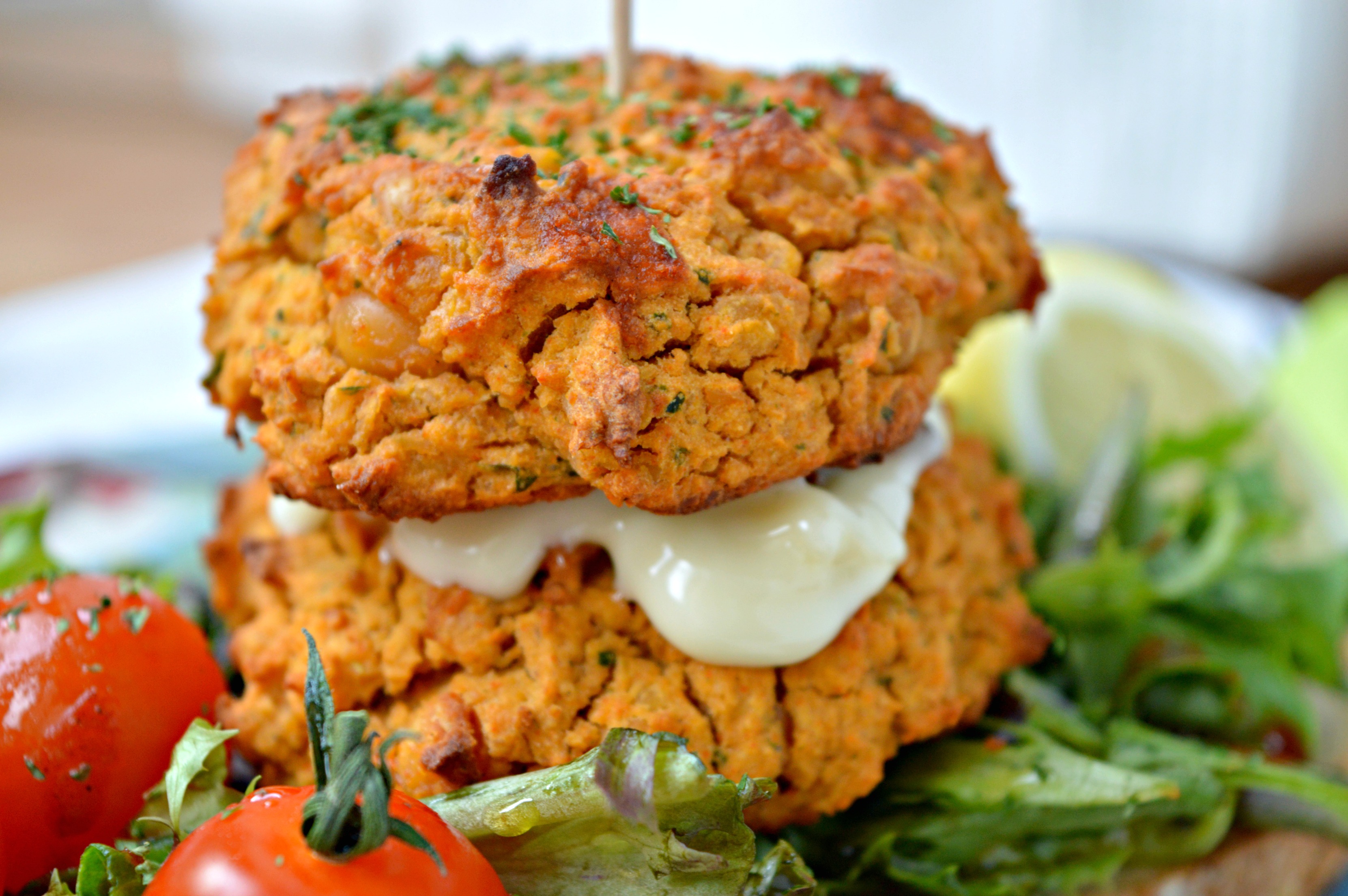 Happy Tuesday all! The recipe of the day is Double Chickpea Burger Toast.
It s finally holiday time and I can't wait for this rain to stop and head to the beach. It really sucks when you drive 4 hours to get there, have only a few days and it rains for 2 days. But I'm not complaining even though it doesn't sound like it 🙂 We still have a good time with lots of food and drinks. 🙂 And I really can't describe how beautiful is here – you wake up to the sound f the sea every morning and you can actually taste the saltiness of it.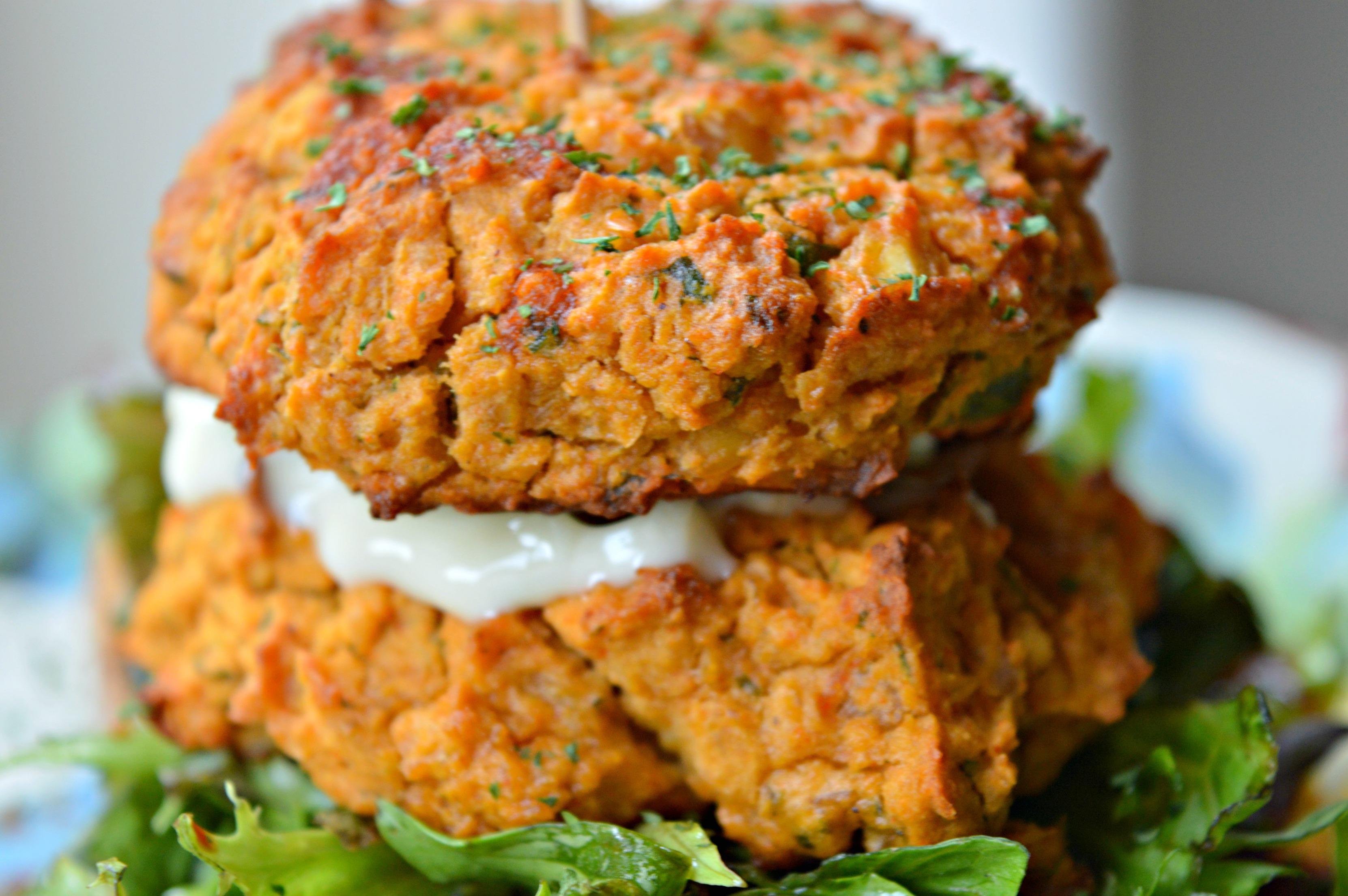 But let's get back to the food. I couldn't wait to share this recipe with you. And I finally have some time to post this recipe. It is delicious as always – vegetarian, gluten-free and nutritious. It's super budget friendly as it only uses chickpeas as a main ingredient and a few spices. And combined with some light garlic mayo , fresh salad and vegetables it is absolutely divine.
I served it on a buttered toast hence the title. I realize it's a bit confusing but it's what it is.
Oh, and I couldnt keep the hot sauce away, but let me tell you, it works wonders with these chickpea burgers! I literally drowned mine in hot sauce. 🙂
And you can easily make a few more of these goodies, store them in the fridge for a few day and throw into salads, wraps or sandwiches. How easy is that! 🙂 Combine with some homemade pesto, mayo or a sauce you fancy and you've got a perfect meal!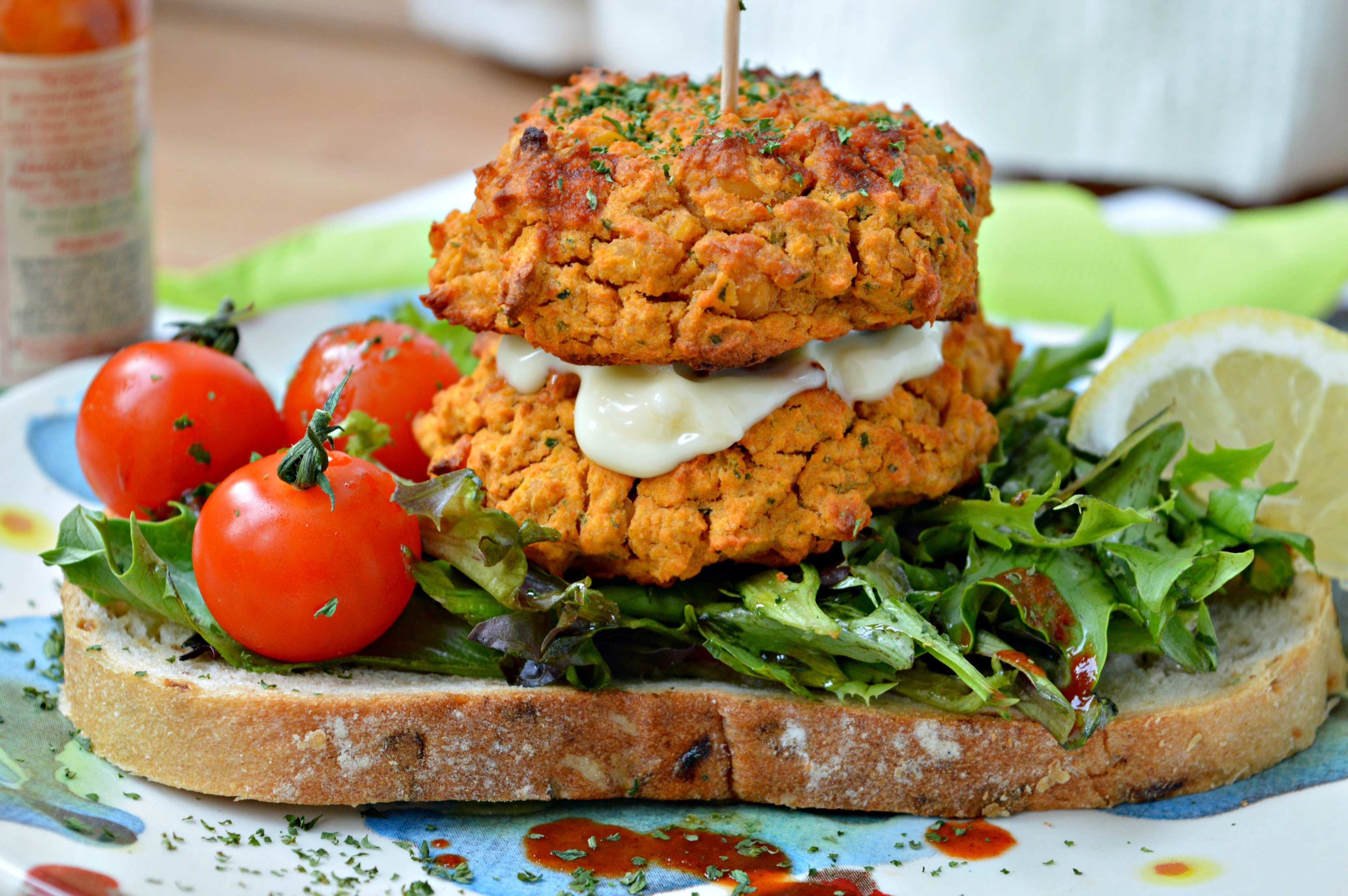 Here's what you need to make the Double Chickpea Burger Toast
Double Chickpea Burger Toast
Ingredients
300g chickpeas, cooked
2tbsp tahini
1 egg
1 garlic clove, crushed
1tbsp dried parsley
1tbsp lemon juice
1tsp turmeric
salt to taste
1 slice of bread
butter for serving
garlic mayo for serving
Instructions
Preheat the oven to 200.
In a bowl mix the chickpeas, egg, garlic, tahini and seasoning.
Blitz till the mixture is smooth and shape small patties.
Place on a greased baking tray and cook in the oven for about 20 minutes or until ready.
Toast the bread, spread some butter on it and arrange two chickpea patties on top.
Add some garlic mayo in between and serve with some fresh salad and cherry tomatoes.
https://mummysfastandeasy.com/2017/07/18/double-chickpea-burger-toast/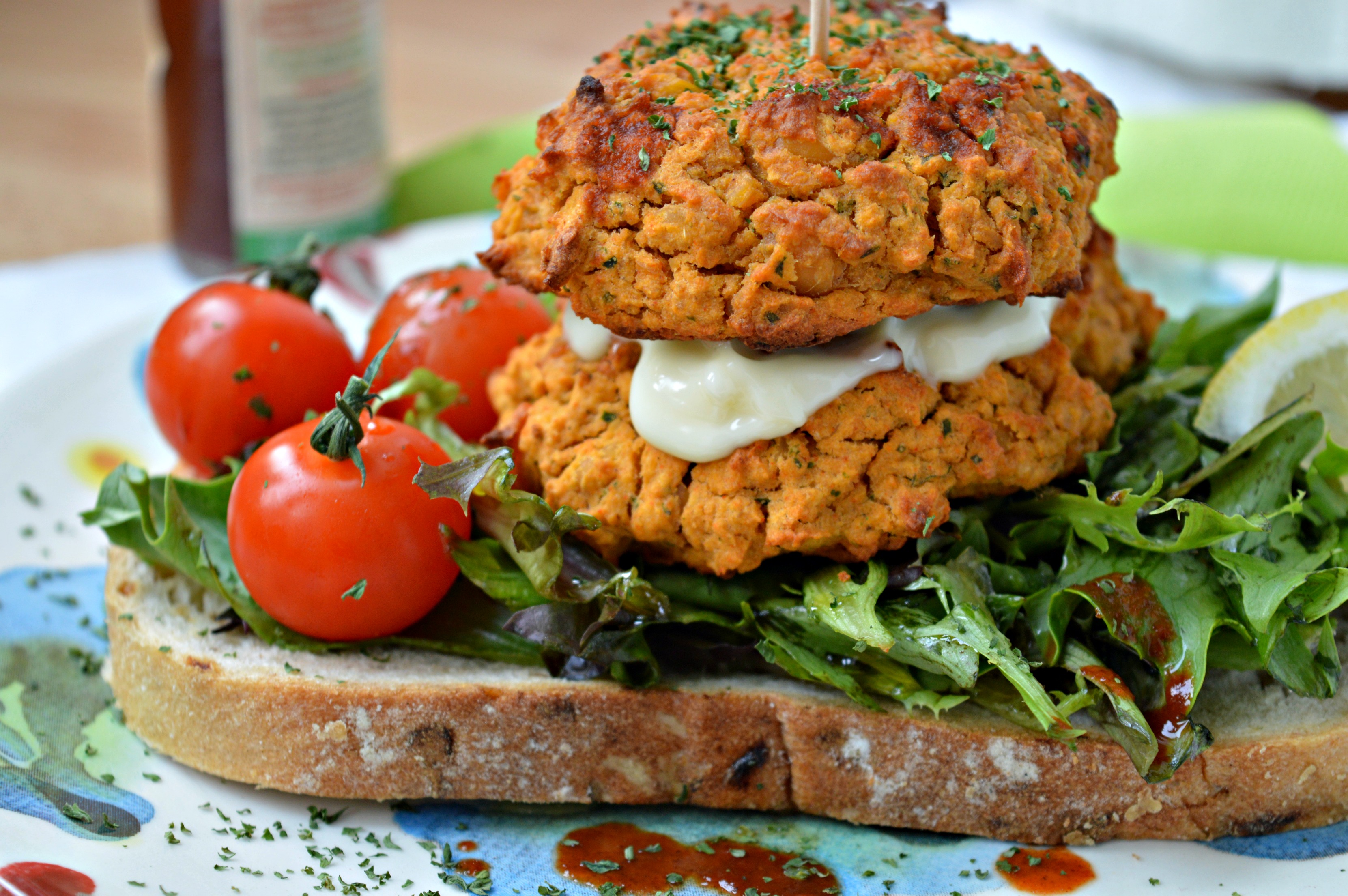 I hope you guys love this recipe. If so, stay tuned for more tasty and simple Summer recipes coming very soon. xx