Happy end of the week guys! And happy Pumpkin season!
Hope you all gonna have a great weekend with interesting things to do and lots of time to rewind and get ready for the next busy week! At least, this is what I'm planning to do.
It's funny how you wait impatiently for Friday to come and then a few moments later you realize it's already Monday and you need to go back to your work 🙂 Not fair, someone should extend the weekend one more day at least or even two! That would be something.
And Halloween is just in 10 days! Did you get your costumes yet. I still have to figure it out what would be my Halloween accessory as my daughter insist I need to be a witch when accompanying her to a Halloween party. And then you need start planning and organising Christmas. How crazy is that, time is literally flying. But I do love this time of the year and then Christmas is definitely my favourite time of the year so I'm looking forward to it!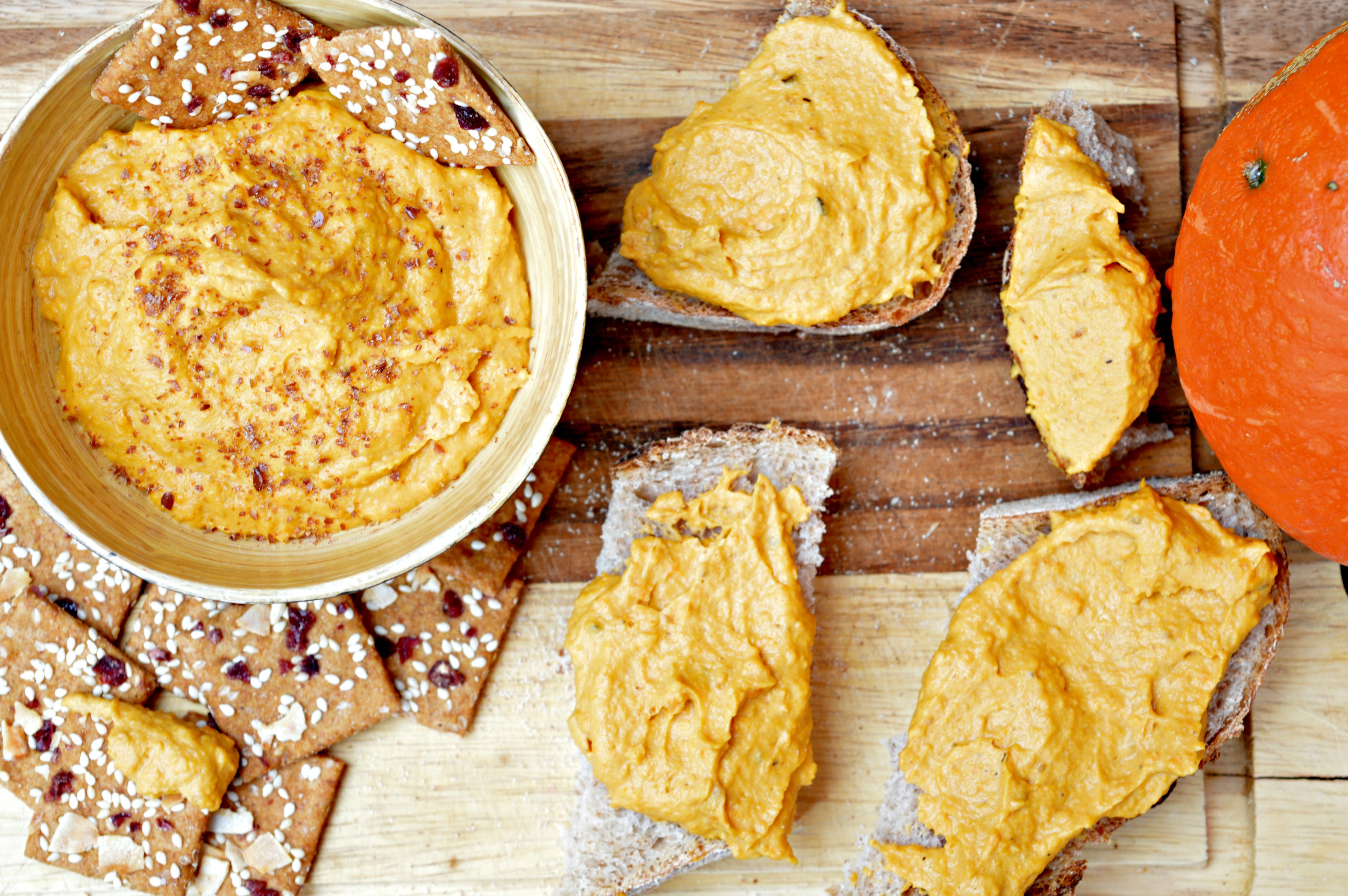 The recipe of the day is a Pumpkin Hummus which I've never tried before(how could I miss that)but now it seems I even prefer it to the regular hummus. I love combining sweet and sour ingredients and this recipe is exactly that – the pumpkin(or squash will do the same) is sweet but it really combines well with the tahini, lemon and garlic. By the way, make sure you roast the garlic (I did mine with the pumpkin). Otherwise it might be a bit harsh. I mean, I do like garlic, but seriously, it tastes much better when it's roasted, in this particular recipe at least.
It is a really unusual taste this hummus, but in a good way. It's sweet but you can definitely taste the nuttiness of the tahini and the roasted garlic, of course. It's surprising something that simple could taste that good.
The consistency is very rich so if wished add some water. And if you really like olive oil, be more generous, hummus loves olive oil 🙂 Also, to make it a bit crunchy, try adding some pumpkin seeds on top, sunflower work too or even some chia seeds. Make it as seedy as you'd like 🙂 Thus, it'll not only taste divine, but it'll be packed with healthy ingredients that will boost your energy.
Here's what you need for this yummy dip.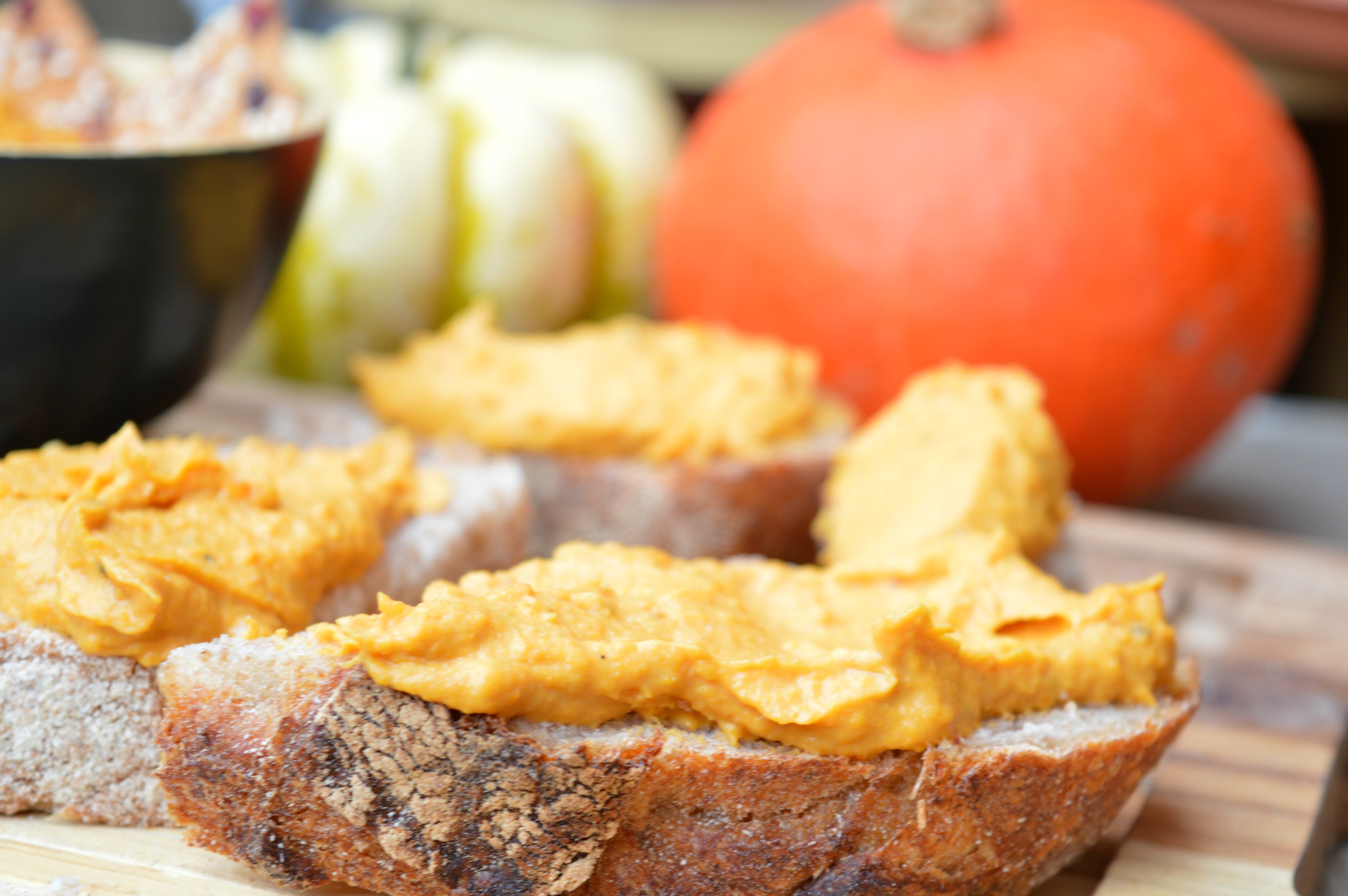 Ingredients:
300g pumpkin or squash, roasted
2 garlic cloves, roasted (with the pumpkin)
100g tahini paste
100ml olive oil
1/2 lemon, juice only
salt to taste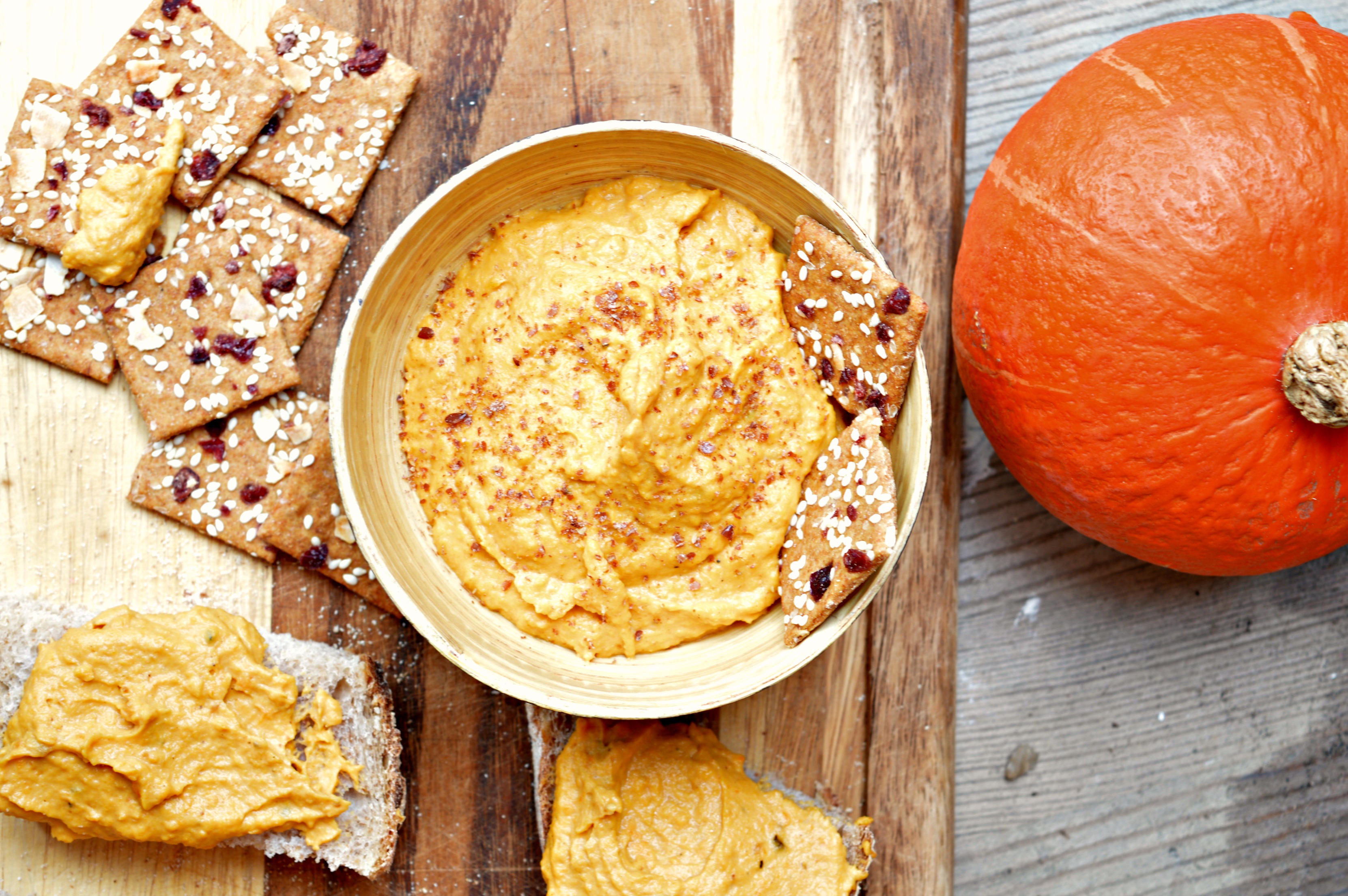 Preparation:
In a bowl, combine all the ingredients and blitz to a smooth mixture.
If wished add more or less olive oil and if the mixture is too thick, add some water.
Spread it on a wholemeal toast or dip it with some crackers.
Enjoy!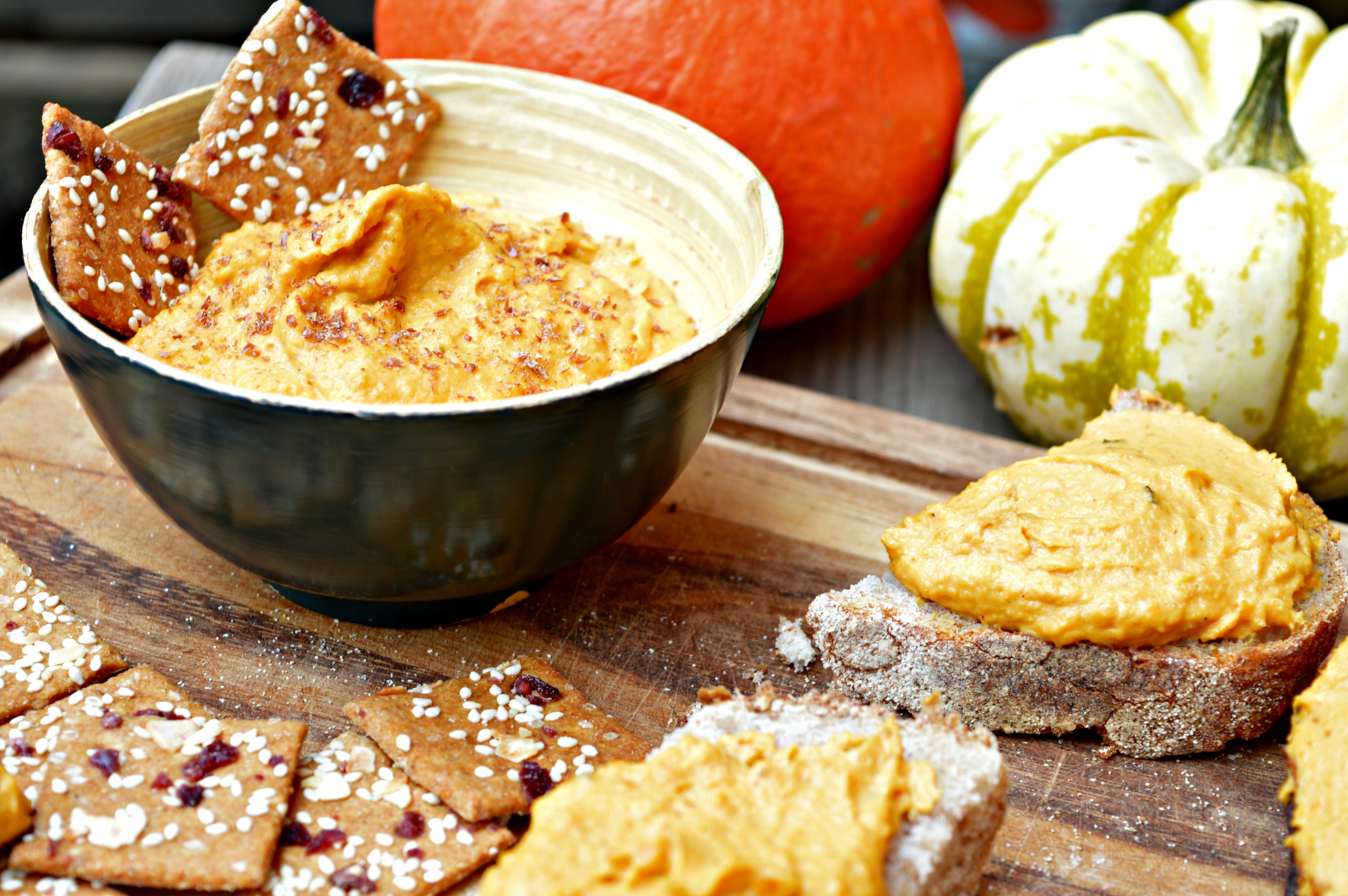 Tip: This is not only a delicious hummus but you could also use it as a spread or even whip it in your pasta next time for a tasty Pumpkin Pasta!