Happy Meatless Monday guys! Today's recipe is Stuffed Peppers with Couscous.
Hope you all had a magical Christmas and got all you wanted from Santa. Let's hope the new 2017 is better and peaceful for all of us!
And after a long holiday, I'm finally back, and so are my recipes. 🙂 I'm planning lots of interesting recipes (all of them simple, tasty and ready in no time) and I've got an exciting idea which I hope I can share with you, once everything is done. 🙂 I just hope I'll be more organised this year and manage to find time for everything I've planned.
So back to today's recipe now…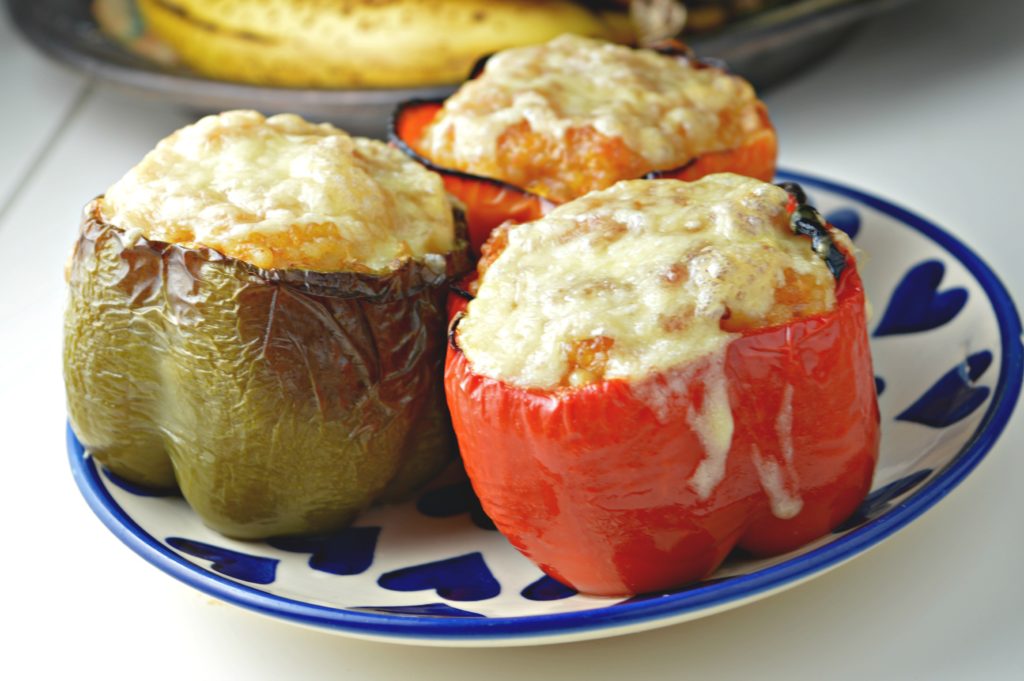 Even though, this recipe is vegetarian and you might thing it is guilt free, I should warn you, these Stuffed peppers are actually quite a treat. Loaded with lots of Cheddar and Mozzarella cheese and a generous serving of butter, they taste like pure cheese heaven.
I really thought I've tried all of the possible combinations with stuffed peppers but of course, I was wrong. The possibilities are endless. 🙂
I love the combination of cheese and peppers, most of the time I use feta cheese though. But because of the couscous and butter I thought Mozzarella and Cheddar cheese would work well.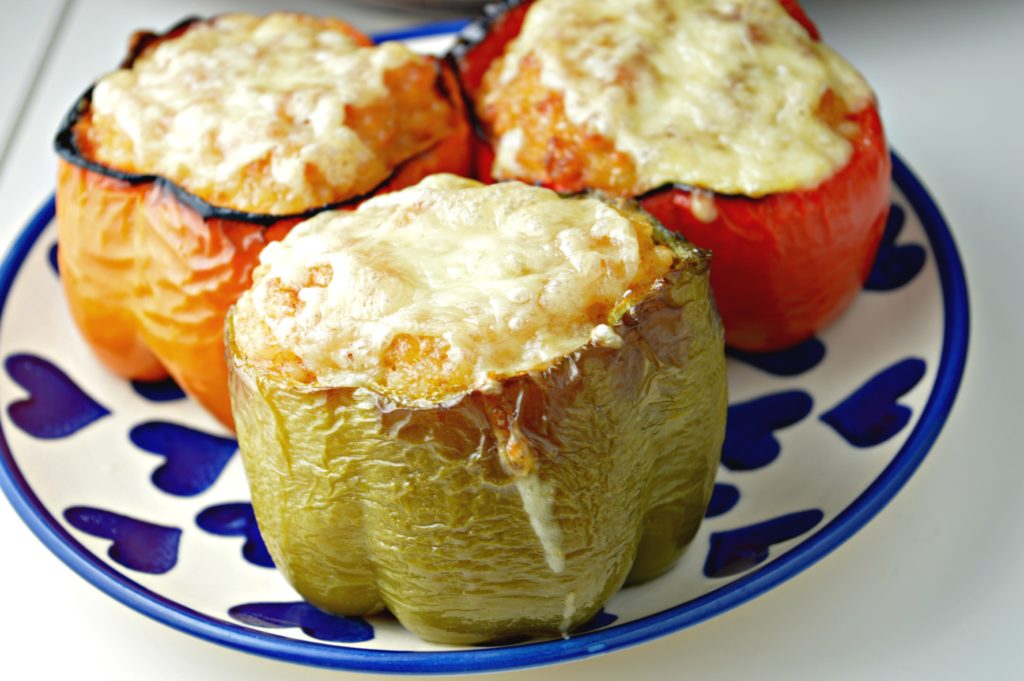 I've never combined couscous in this way but it turned out really delicious. Even the kids loved it! And seriously, it took me a few minutes only. You can even make the couscous in advance. The only work you need to do is to grate the cheese and stuff the peppers. Then leave it to the oven and enjoy! I love recipes like that – quick, super simple and very tasty! 🙂
It seems Stuffed Peppers are always a hit, especially recently and all kinds of stuffed veggies and fruit too. It's probably a good way to consume more veg and fruit. Here's a link of some of my Stuffed Peppers recipes you might like:
Quinoa & Beef Stuffed Peppers
Bacon, Cheese & Eggs Stuffed Peppers
Stuffed Peppers with Minced Pork, Vegetables & Rice
Bacon & Orzo Stuffed Peppers with Mozzarella Cheese
There are some meat versions but there are vegetarian versions too. I recommend the bacon, cheese and eggs peppers for breakfast. They're super tasty and for some reason this is one of my most viewed recipes.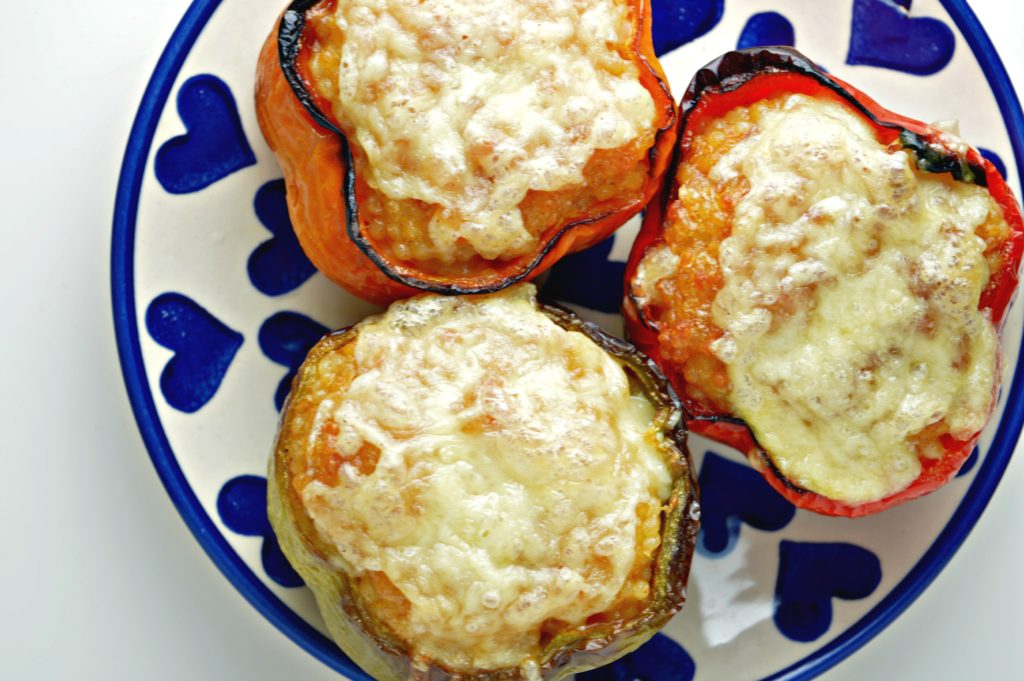 A quick tip – If you prefer your peppers more cooked, place them in the oven before stuffing them for about 10 minutes. This will make them soften. If you'd rather have them crunchy, skip this step. 🙂
Here's what you need for this quick and easy recipe.
Stuffed Peppers with Couscous
Prep time:
Cook time:
Total time:
Ingredients
4 peppers
200g couscous
100g Cheddar, grated
100g Mozzarella, grated
2tbsp butter
salt and pepper
Instructions
Preheat the oven to 200°C.
Cook the couscous, following the instructions on the back of the pack.
Season with salt and pepper and stir in the butter and cheese.
Stuff the peppers with the couscous mixture and cook in the oven for about 15 minutes.