Happy Sunday! Recipe of the day is Succulent Cod Burger – simple, tasty and so much better than the usual take away fish and chips!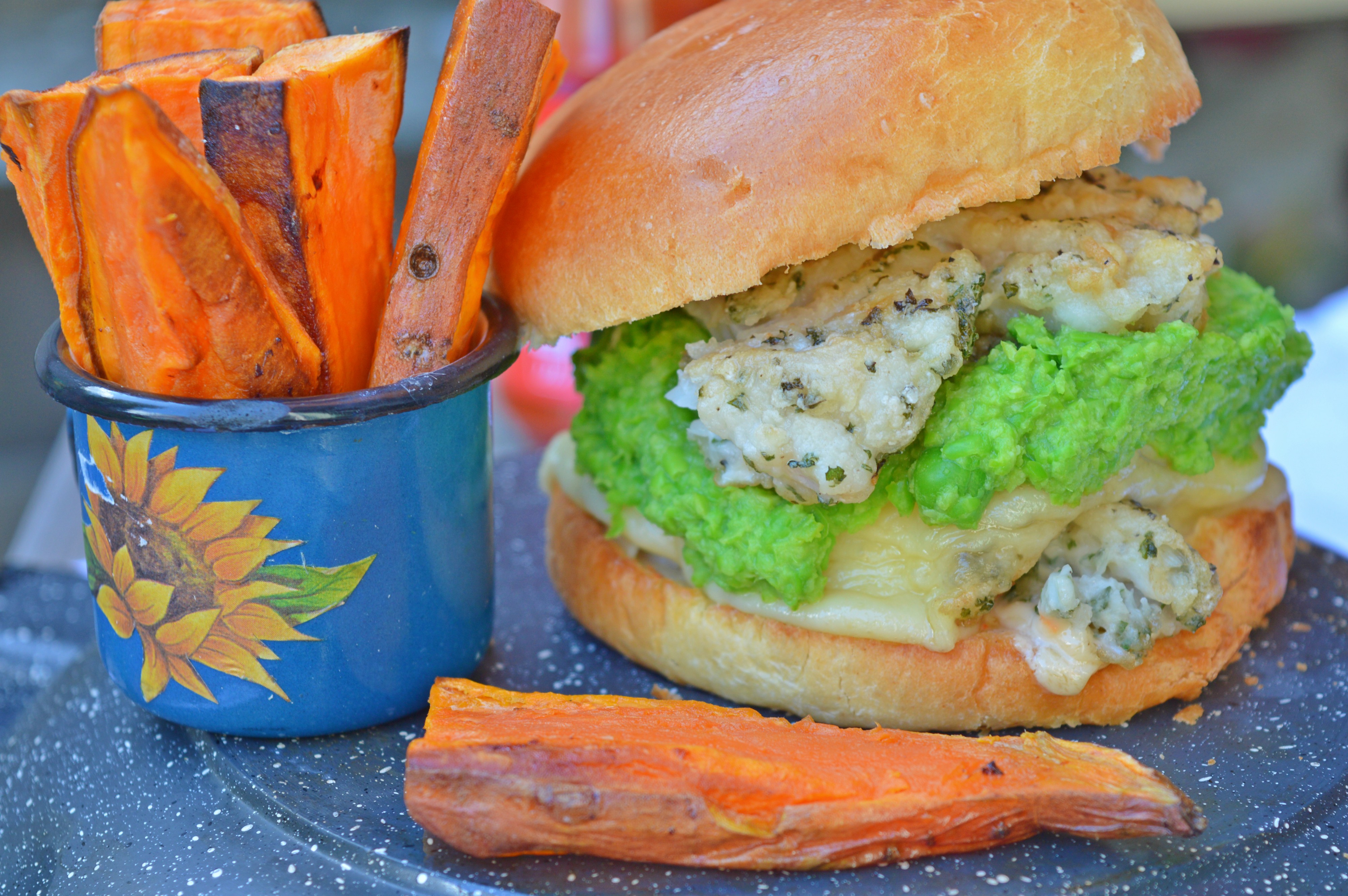 What a lovely weather we are having today! After a chilli and not so sunny week, finally some sunshine. Not that I'm outside enjoying it but I really love how light and sunny is in the house. And I'm just happy when the sun is shining, no matter in or outside. I only got one regret – why is the weekend always so short and not enough? Honestly, I need three days, at least. 🙂 I bet many of you would agree with me. 🙂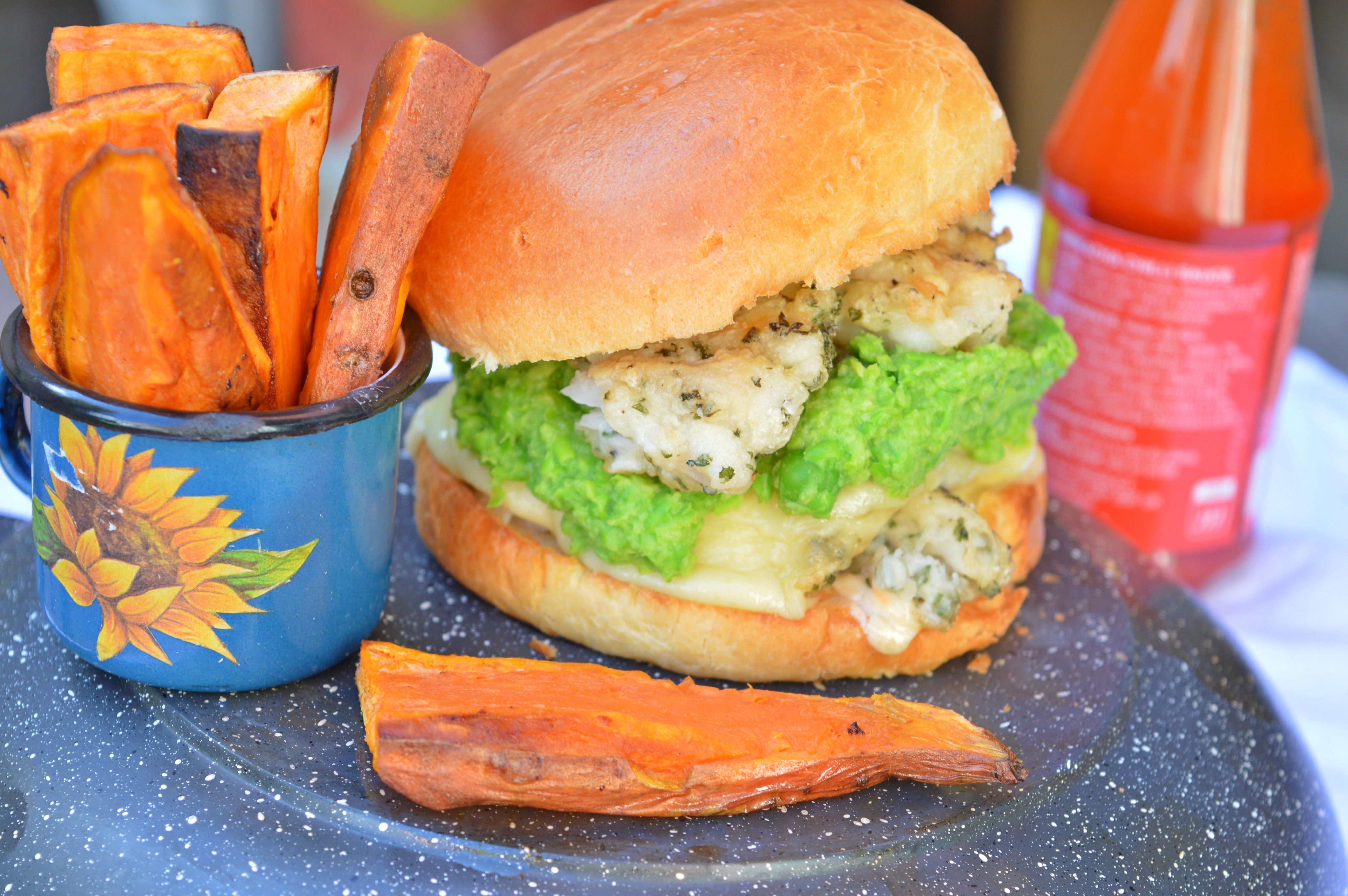 Let's focus on the recipe though..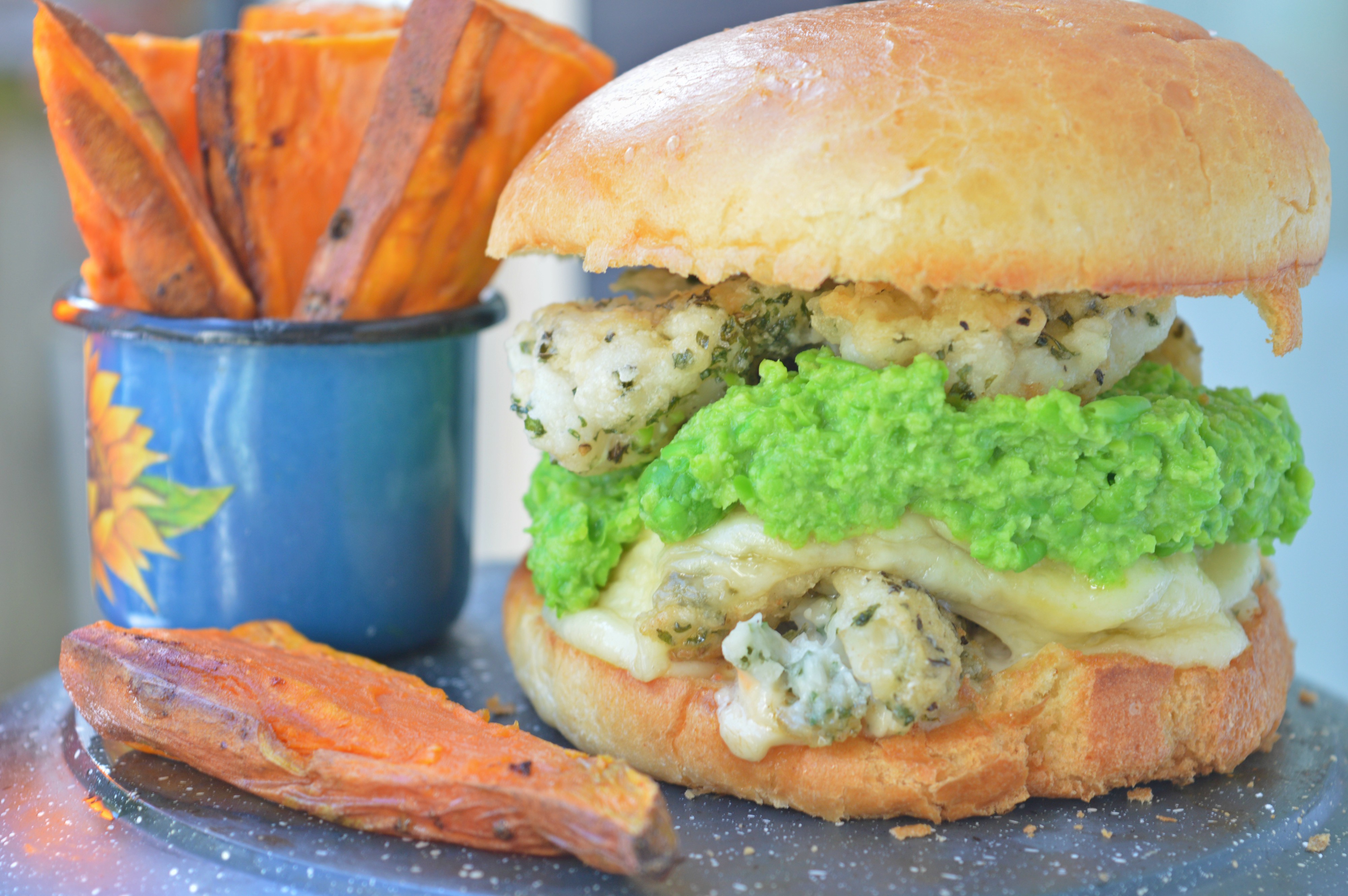 So about this Succulent Cod Burger, seriously, how could I haven't made it before. It's one of those simple recipes that you just discovered but seriously fallen in love with. Actually, the whole family did. What's in there – cod fillets, which I gently cooked with some cornflour and herbs, melted Emmental cheese, mushy peas and tiny bit spicy mayo (for the adults only). I used brioche buns which were just perfect for this burger and added some more sweetness to it. To serve, I made some sweet potato fries, which we all love in our family. They are ridiculously simple to make – simply cut the sweet potato in chips, season and bake in the oven with some oil. You can even add Parmesan cheese or any other toppings you fancy. Seriously guys, the whole combination was just spot on.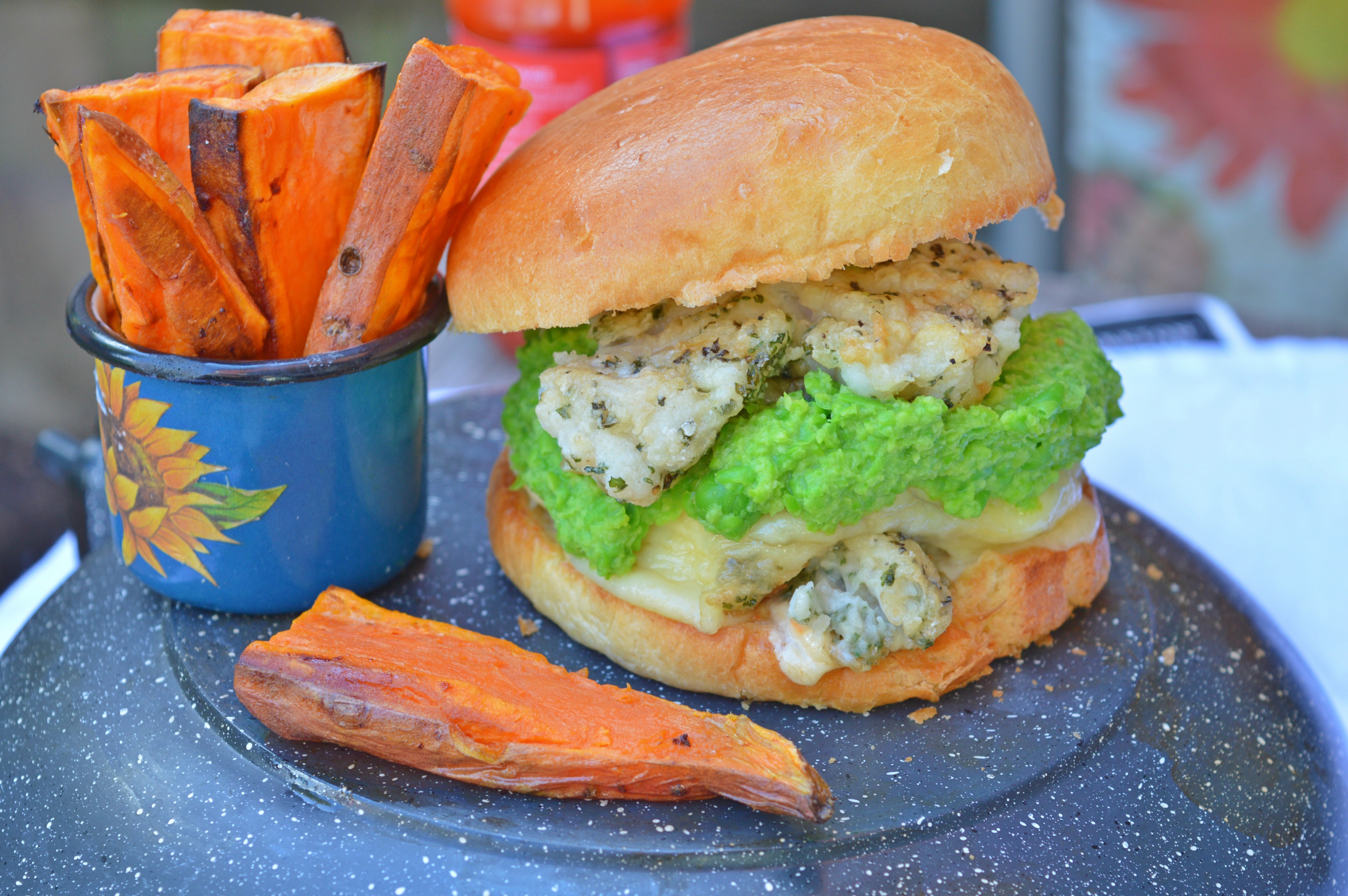 The fact that nothing was left proves that everyone really enjoyed it. I myself could easily had one more of these bad guys, unfortunately (or fortunately 🙂 ), there weren't any left.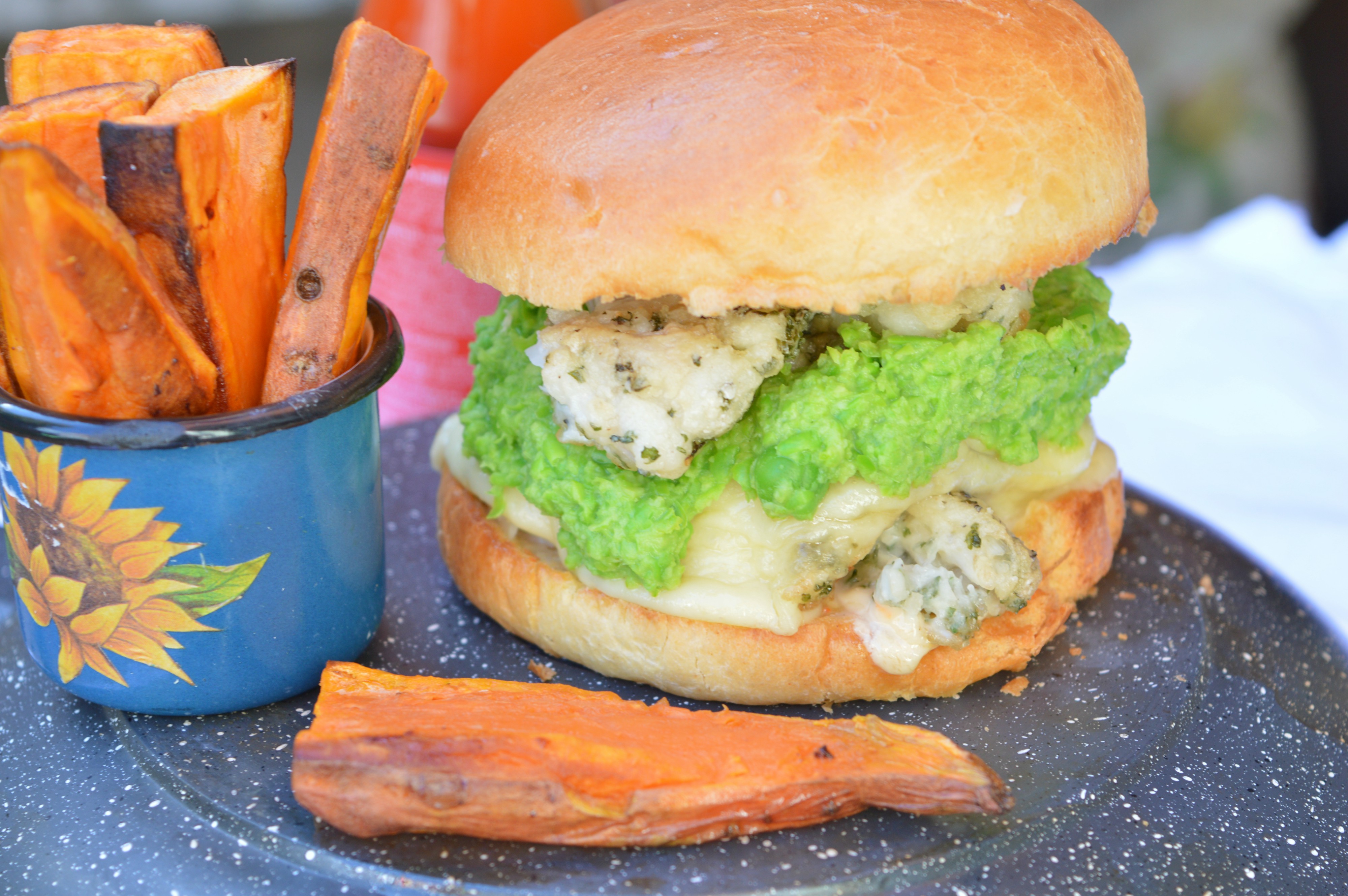 Here's how to make this Succulent Cod Burger
Ingredients
4 small cod fillets
100g cornflour
1tbsp dry parsley
1 egg, beaten
4 brioche buns
4tbsp spicy mayo
8 Emmental slices
sunflower oil for frying
For the Mushy Peas:
200g peas
50g butter, melted
salt to taste
Instructions
Heat a pan with some oil. Coat the cod fillets with egg and then with cornflour. Gently cook the fish for about 2-3 minutes on each side.
To make the mushy peas - simply blitz all the ingredients together.
Start building up the burgers - add a tbsp of spicy mayo on the bottom bun, add half of the cod fillet, 2 slices of the Emmental and melt it in the oven for 5 minutes. Finish off with 3-4 tbsp of the mushy peasy and the other half of the fish.
Repeat with the rest of the burgers.
Serve with some sweet potato chips.
Enjoy!
https://mummysfastandeasy.com/2017/09/24/succulent-cod-burger/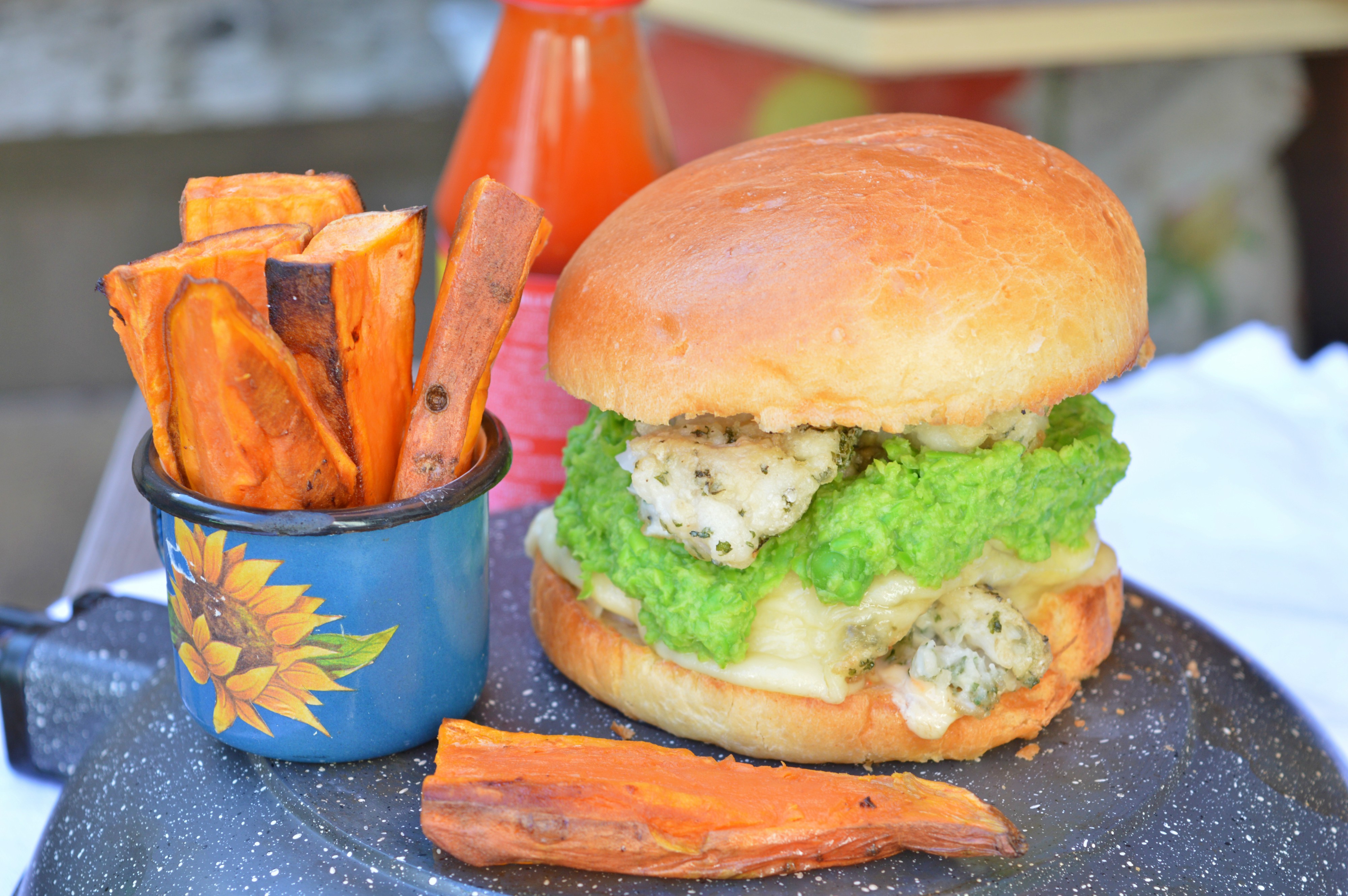 I hope you guys really love this recipe as my family did. Stay tuned for more simple and tasty recipes coming very soon your way. xx