Happy Friday guys! Today's recipe is Raw Vegan Stuffed Tomatoes- simple and healthy Summer recipe that only takes a few minutes!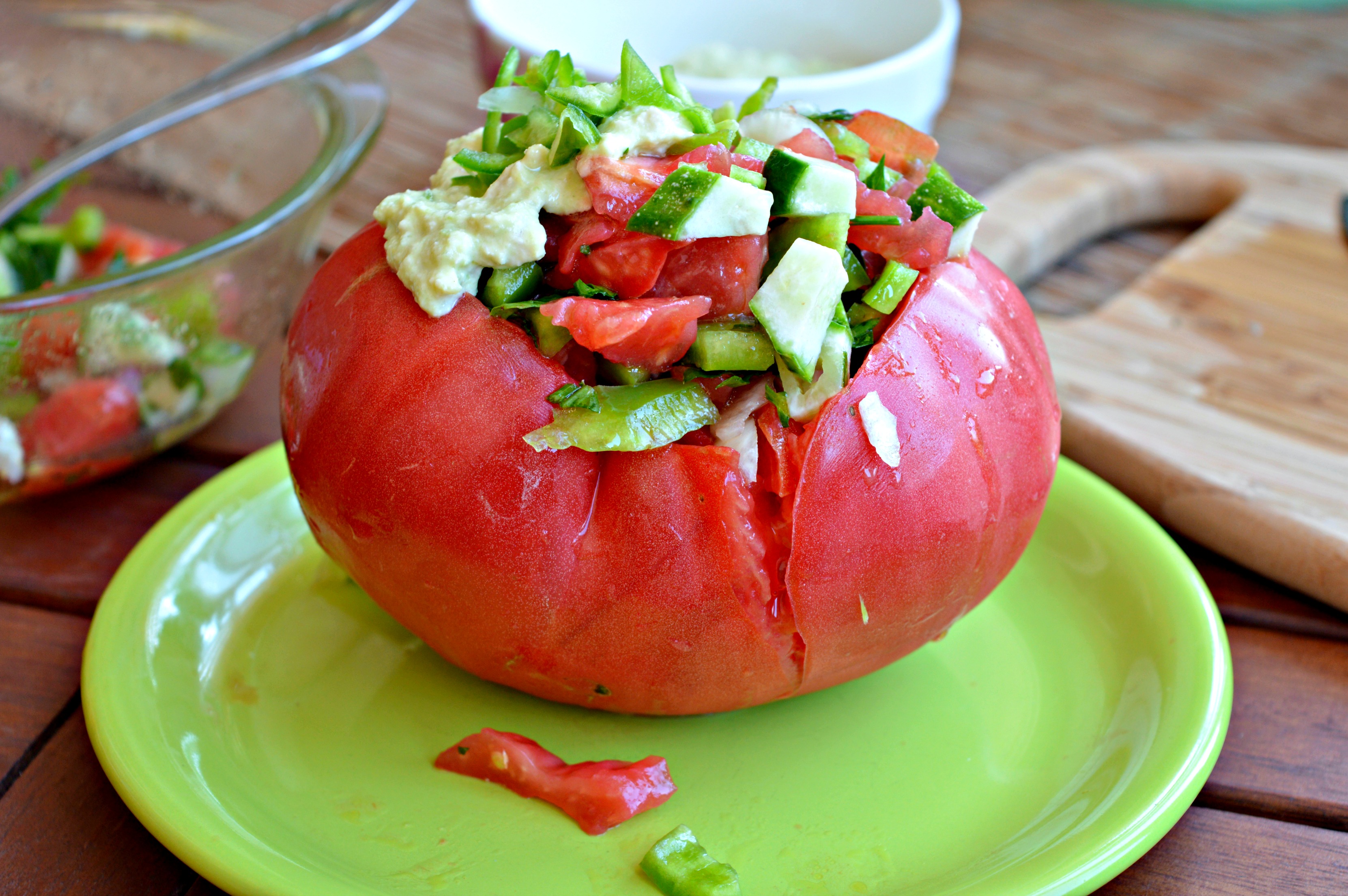 It seems to me the Summer goes way too quickly. It is actually August already(someone pinch me)! I should probably start buying school uniforms, shoes and whatnot school stuff. My daughter is starting reception and to be honest I feel a bit nervous (may be even more) whether she'd like the school, will she adapt well, etc.. Also, I've got the feeling I'm going to forget something and I'm freaking out. I know you would probably think it's a bit early to start getting school stuff but I'm an 'organise freak' and I love planning, organising and ticking off my to do lists. In addition to that, I've got lots of other things to plan and organise so don't blame me. 🙂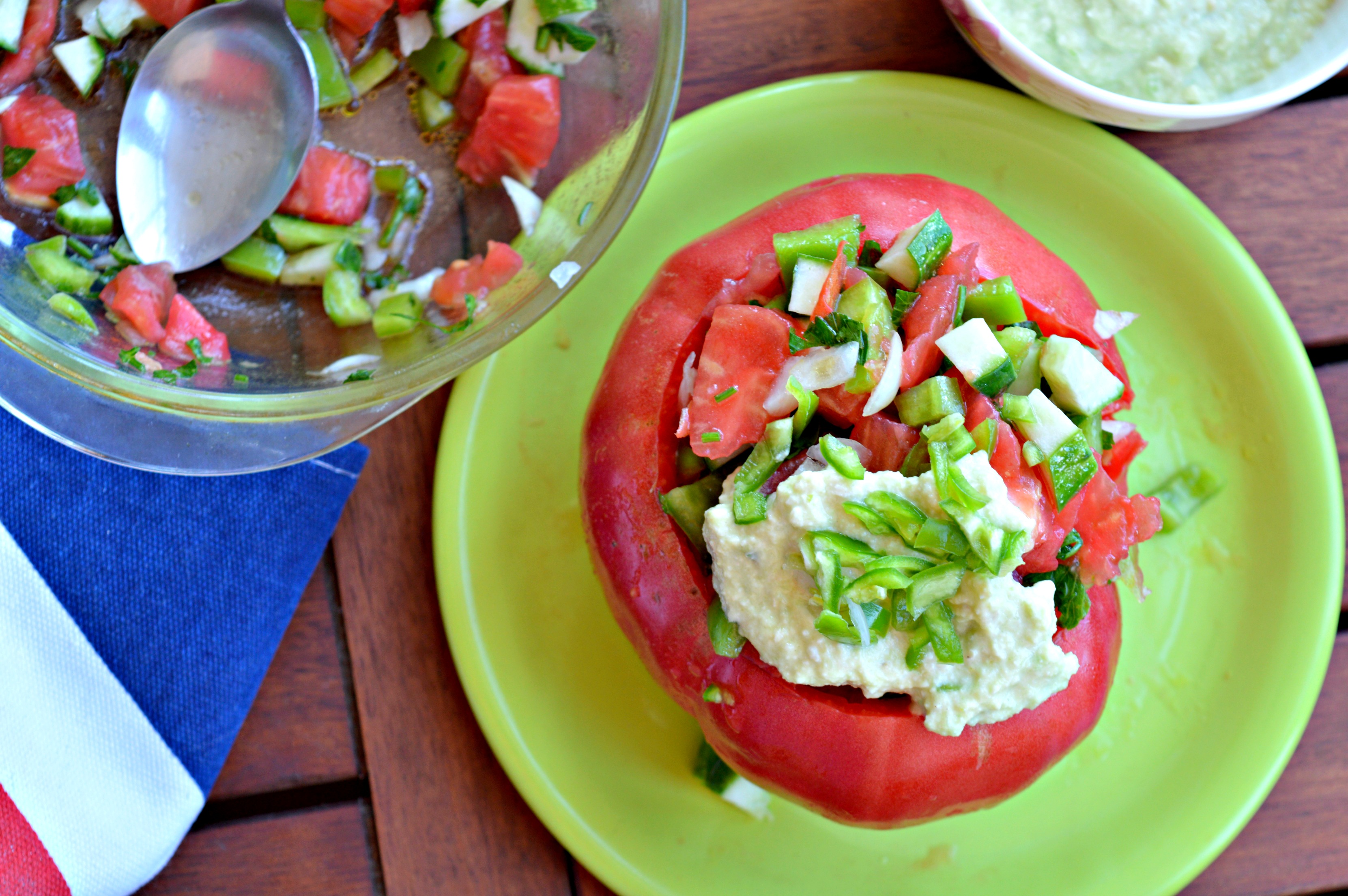 OK…back to this lovely Stuffed Tomatoes now. For those of you who follow my blog know that I am definitely not a Vegan, I enjoy lots of different foods and recipes. But probably, a bit more than a year ago I started making some raw vegan recipes and totally enjoying them. I felt amazing, refreshed and healthier. So since then I am proud to say I eat lots of fresh fruit and veg most of the time, I am not a vegan, as i already mentioned but I've found this is working great for me. For example, I still have a few days a week that I indulge myself in whatever I fancy. 🙂 After all, I am a total foodie and I love food. By the way, I was surprised how many raw Vegan recipes are out there and how tasty they are. Just a little disclaimer and I am going back to the recipe, for real –  this post is not me trying to convince you to go vegan, not at all. I'm just sharing my own experience!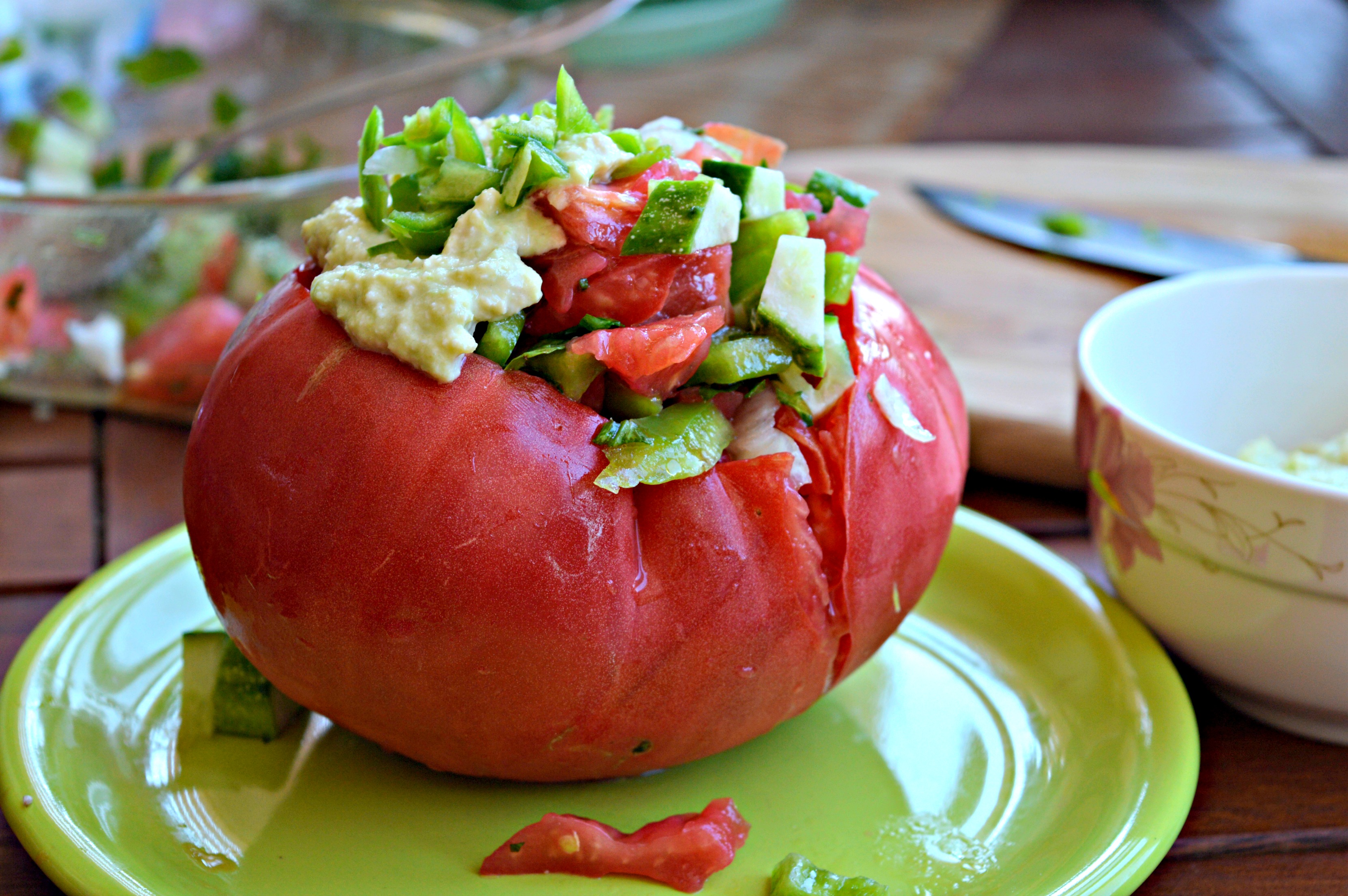 Here's what you need to make the Raw Vegan Stuffed Tomatoes
Raw Vegan Stuffed Tomatoes
Ingredients
1 large ripe tomato
1 cucumber, chopped
1 green pepper, chopped
1 small hot pepper, chopped
1/2 onion, chopped
Fresh parsley, chopped
Fresh basil, chopped
1tbsp olive oil
1tsp lemon juice
Salt to taste
Instructions
Scoop out the insides of the tomato and chopped them up.
In a bowl mix all the ingredients together and season with salt, olive oil and lemon juice.
Mix well and stuff the tomato.
Drizzle some extra olive oil on top and serve.
https://mummysfastandeasy.com/2017/08/04/raw-vegan-stuffed-tomatoes/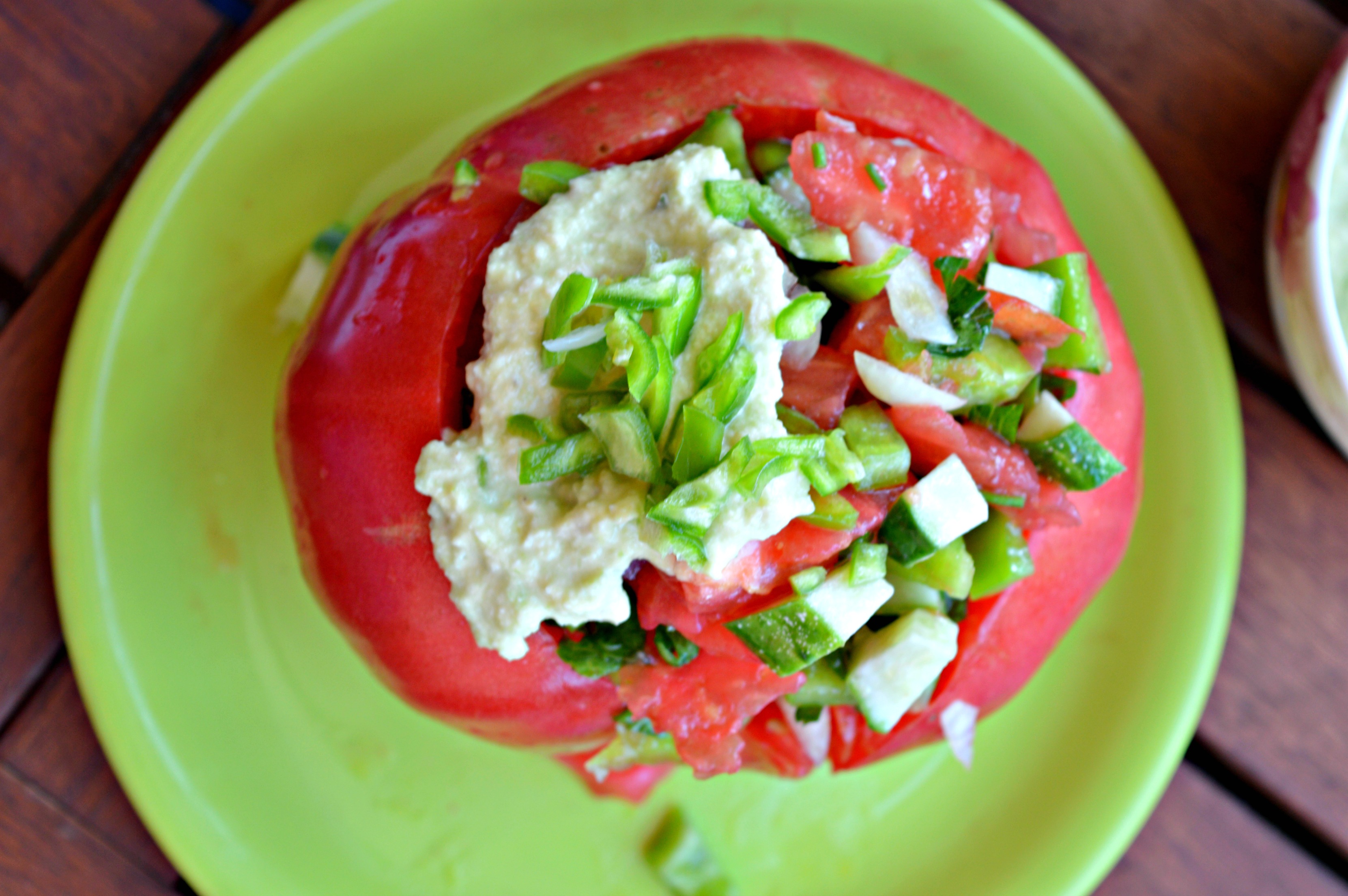 I hope you guys love this recipe as much as I do. Stay tuned for more delicious Summer recipes coming very soon. Meanwhile stay cool and hydrated. xx