Happy Sunday all! If you still have not decided what to have for your breakfast you need to check this recipe out – Sausage, Eggs, Feta Cheese and Fresh Parsley all combined in one bite in these simple Breakfast Cups!
Plus today's weather is perfect for a stay-in-bed breakfast, lunch and even dinner! Or if you simply would like to make your loved ones happy, this is the way(at least for our family). Kids absolutely love these and even ate  the 'green stuff' (parsley). Now I'm starting to realise that as long as it's not on its own, spinach/parsley is ok. I mean, when making green muffins or these breakfast cups, there's no problem eating it. If I offer it as a side, forget it. Feeding kids can be tricky but we need to find a way to feed them the right suff:-) If our family meals are left to my daughter to choose, the menu would be, chocolate, chocolate, chicken nuggets, chocolate and then chips. But on the good side, she loves fruit and veggies. And I'm sure every kid has a stage they like or dislike certain things.
Anyway, back on the recipe…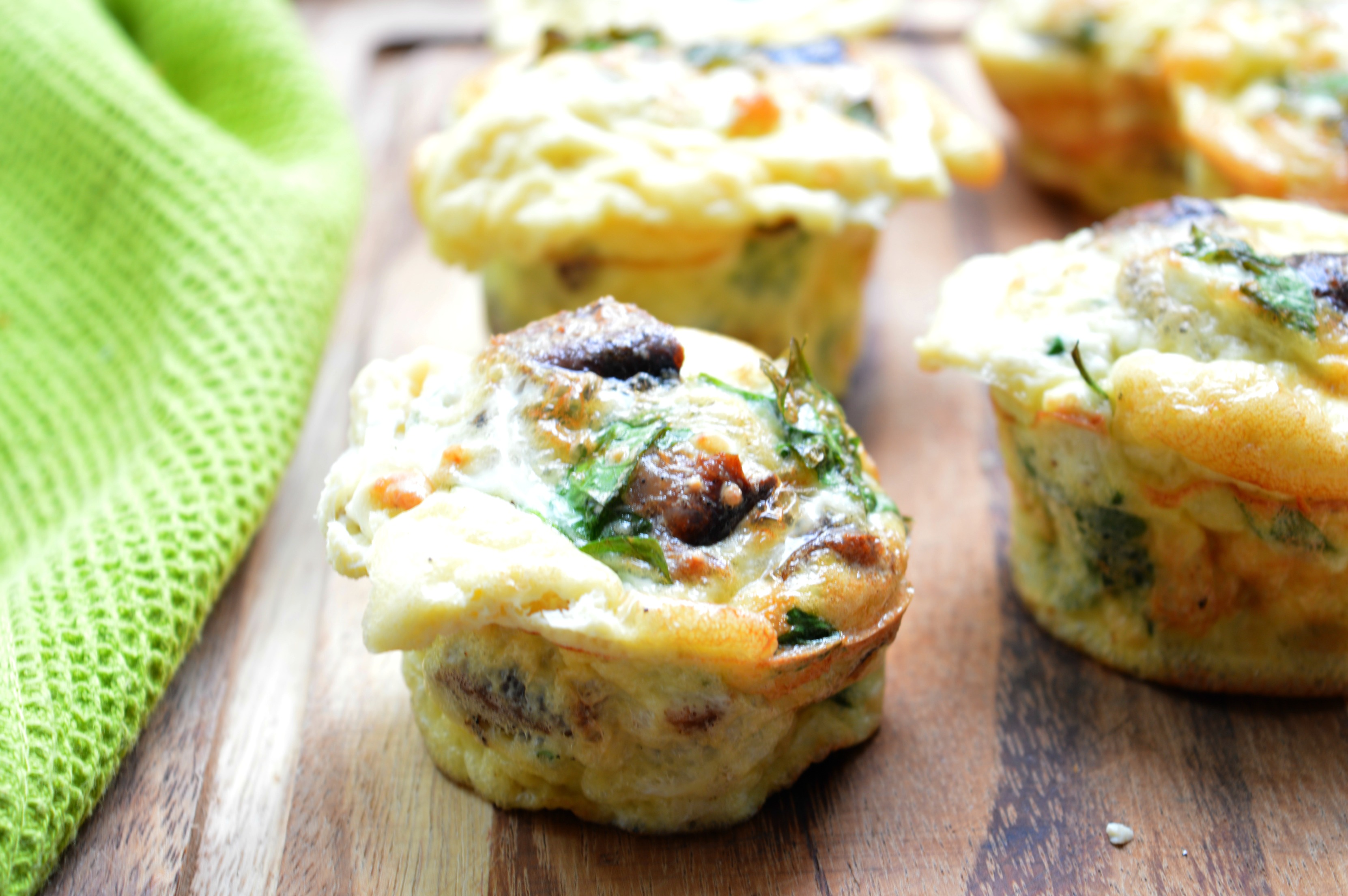 I love making these small cups/bites because, first there's no frying involved(I use a muffin tray) and then they just look so cool and appetizing(and they're really tasty) and of course, the whole process is very simple. Dump everything in a bowl, pour into the muffin tray and leave the rest to the oven. Easy as that! And you can do all that while having your cuppa and watching your favourite Sunday show in bed. That sounds like a Sunday I'd like but the truth is this does not happen very often:-) Life with kids is busy, heh! I'm gonna have to wait till they're grown ups and maybe one day they'll make this recipe for me and serve it in my bed:-) That would be super cool! But the thing is I love cooking and making my family happy so I don't mind, I even like it. Seriously, I've tried staying in bed and just doing nothing, but I guess I'm so used to the busy everyday life that I could not do it. I need to be in action, constantly:-) But that's what busy mums do, I suppose. Who said it's not a full-time job?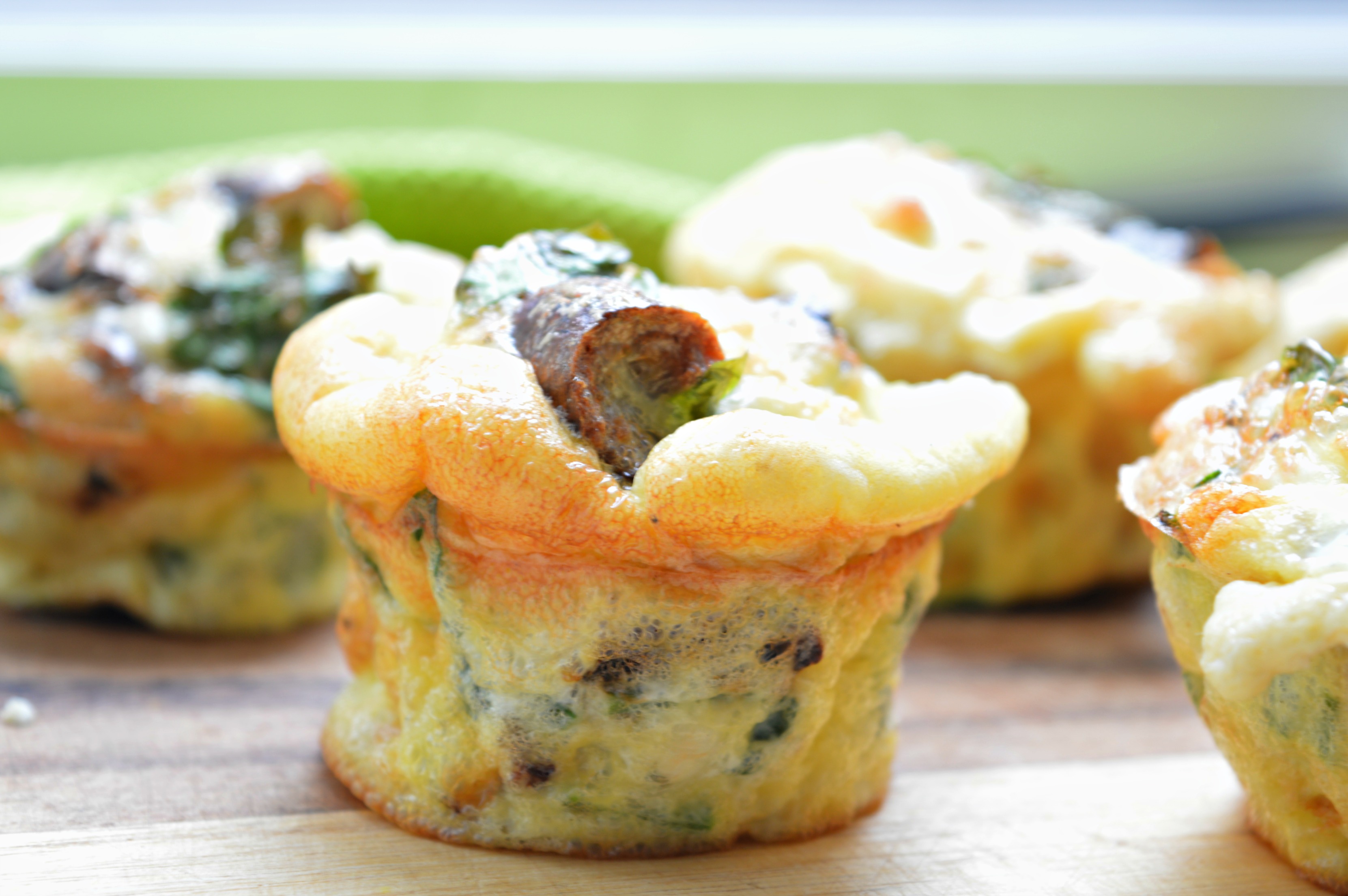 Really, there's no excuse not to make these yummy cups.
Here's what you need for them.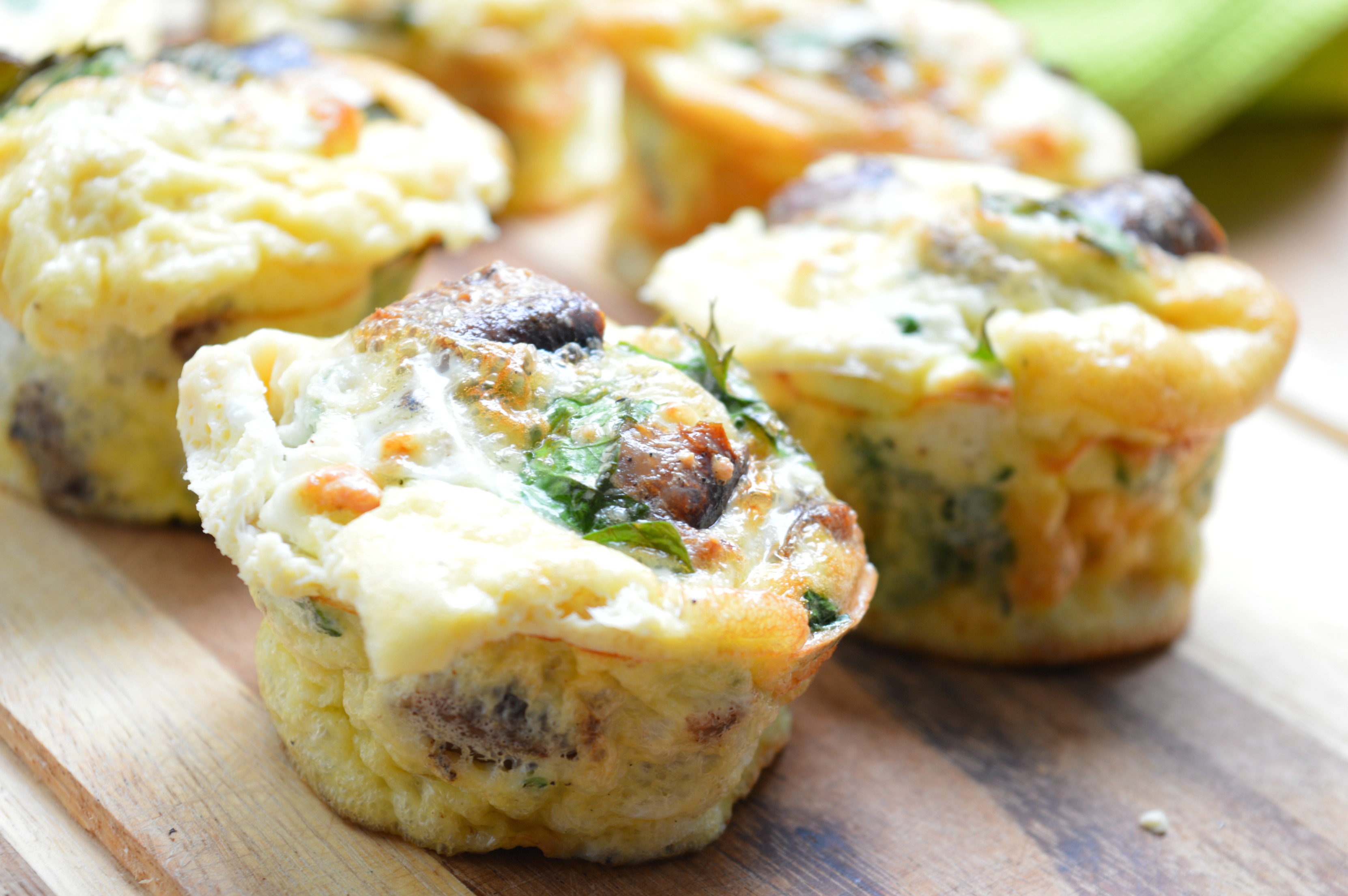 Ingredients:
6 eggs
150g Feta cheese
2-3 sausages, cooked(just choose the ones you like)
a bunch of fresh parsley, chopped
salt and pepper
butter for greasing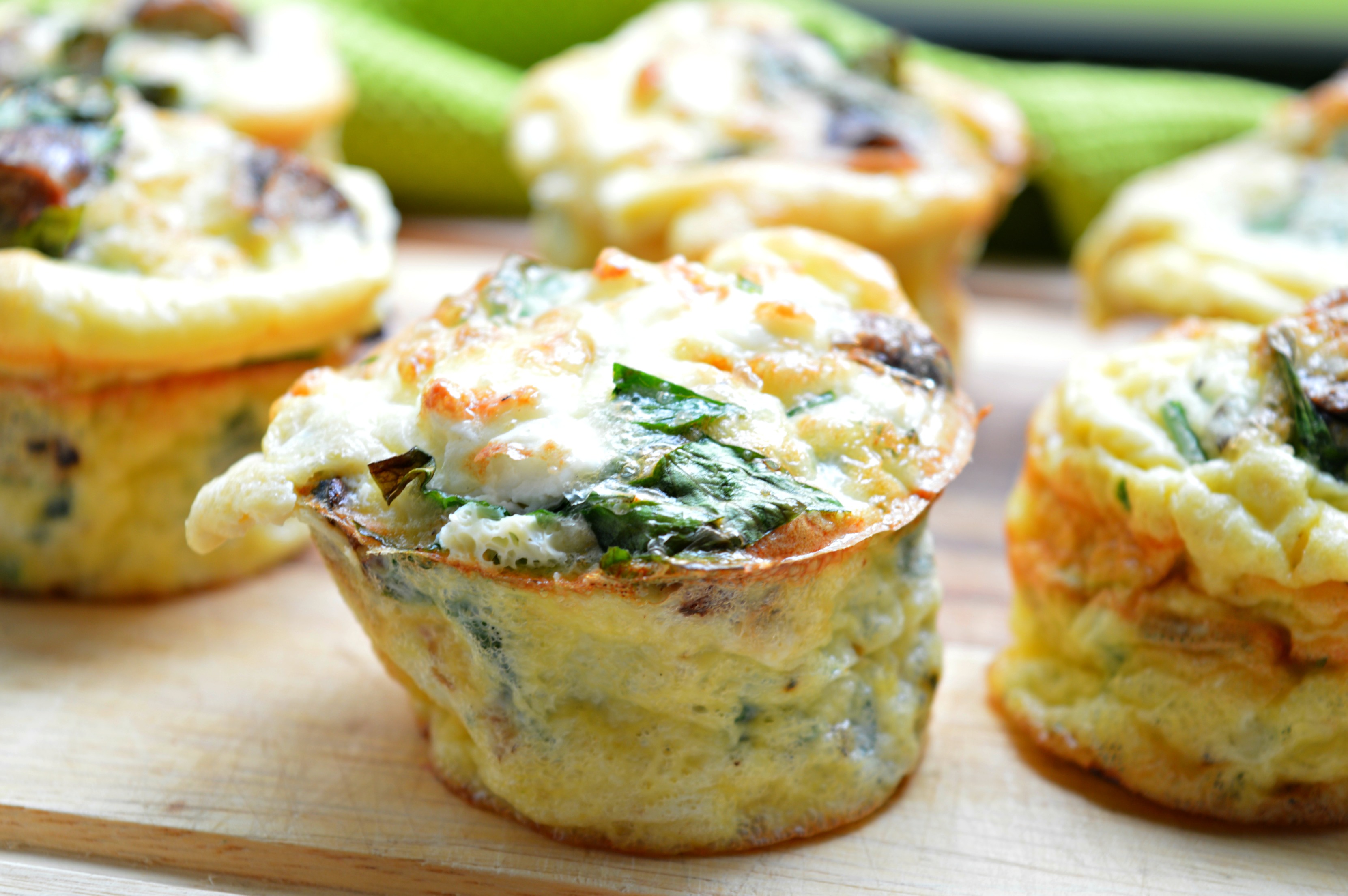 Preparation:
Preheat the oven to 200°C.
In a bowl, combine all the ingredients.
Grease a muffin tray with some butter.
Pour the mixture into the muffin tray and cook in the oven for about 20 minutes or until ready.
Make your cuppa ready, go back to bed, put your fav TV show on and Enjoy:-)
Tip: If you prefer a vegetarian option, simply skip the sausage!