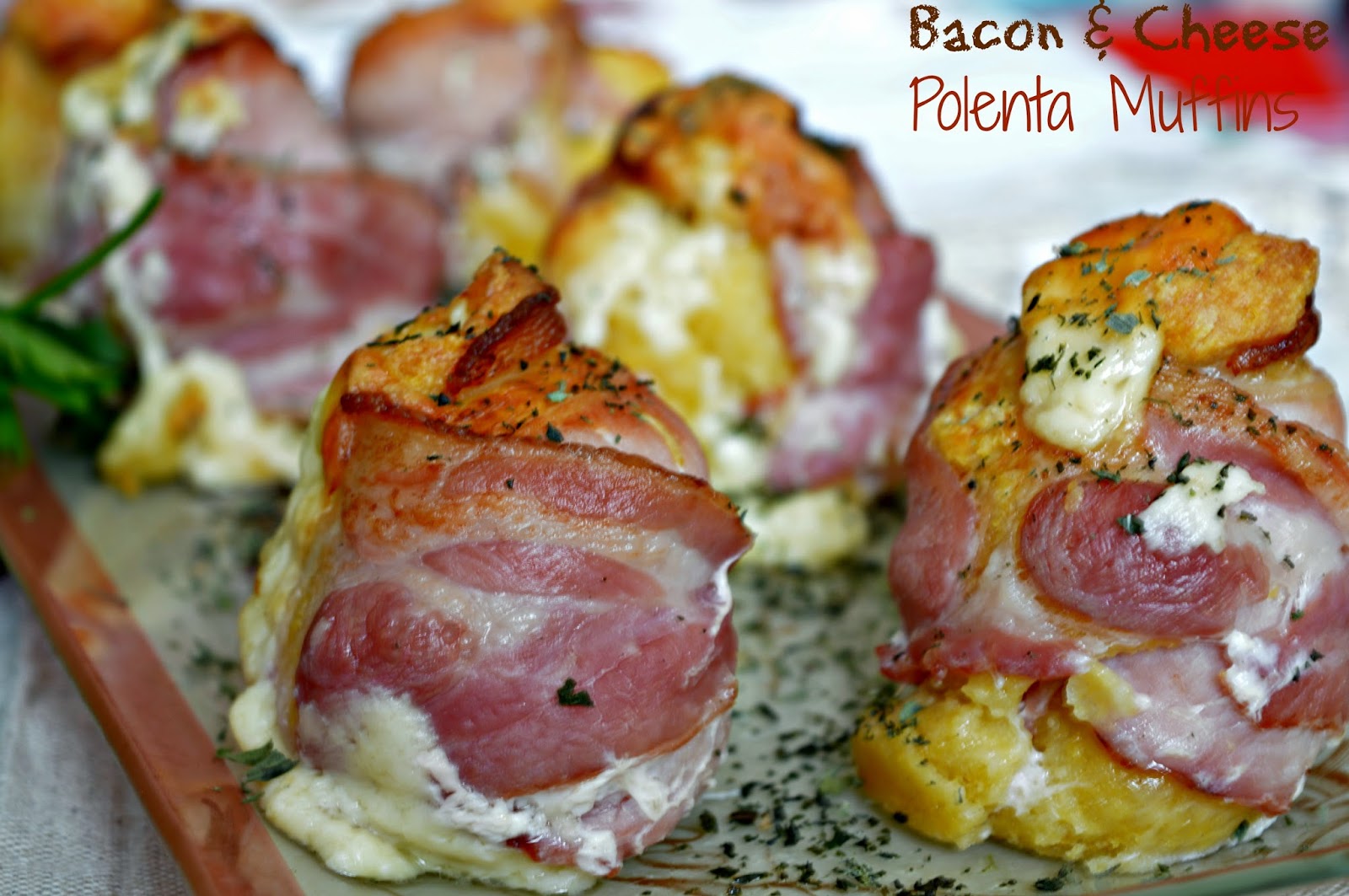 Mummy's Fast & Easy

Today's recipe is one my favourite breakfast recipes, especially on a lazy Sunday morning.
Bacon & cheese polenta muffins – believe me, these taste great!
They're easy to make – you only need a few ingredients.
You can't go wrong with bacon & cheese, can you!:-)
I think polenta is so fast with melted cheese so I use polenta and just a bit of flour for this recipe.
Here's what you need.

Ingredients:
1

50g/3.5oz polenta

50g/2oz white flour

6 bacon strips

150g/3.5oz mild cheddar cheese, sliced/grated

2 eggs

1/2 a cup of yogurt

2tbsp sunflower oil

1tsp baking powder

1tsp salt

1tbsp dry thyme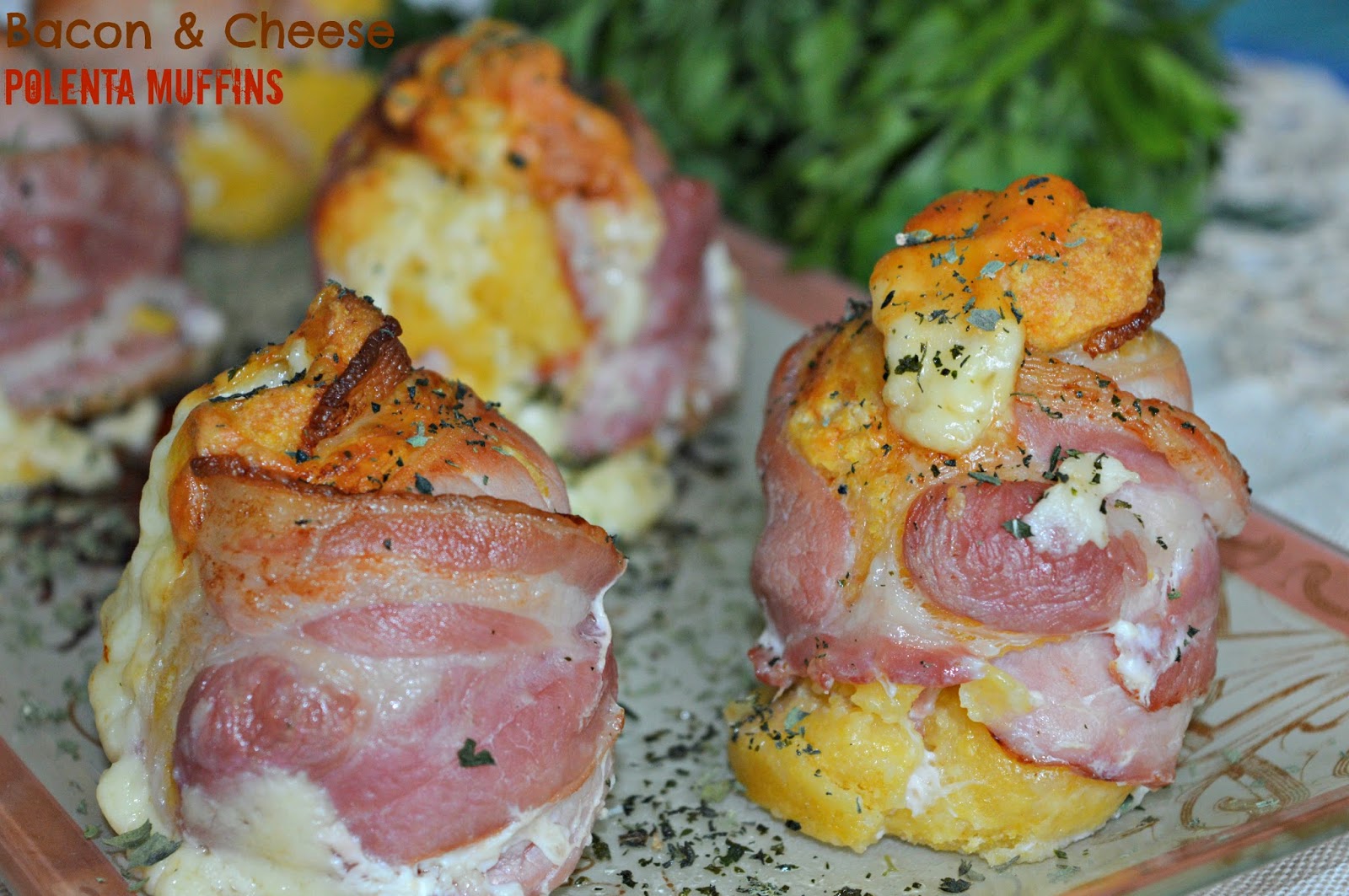 Mummy's Fast & Easy
Preparation:
Preheat the oven to 200°C/392°F.

In a bowl, combine the polenta, flour, salt and baking powder and mix.

Add the eggs, oil and yogurt and work the mixture with a hand mixer to a thick consistency.

Form a small ball, place the cheese slices in the middle and wrap it up with the bacon strip. Do the same with the rest of the mixture.

Place the muffins in a silicone mould and bake for about 30 minutes or until ready.

Sprinkle the dry thyme and serve hot!
Tip: Try adding some maple syrup on top of the muffins just before you serve them. Tastes delicious!:-)